Class of 2017 Arrives in August
A strong and diverse group of freshmen
---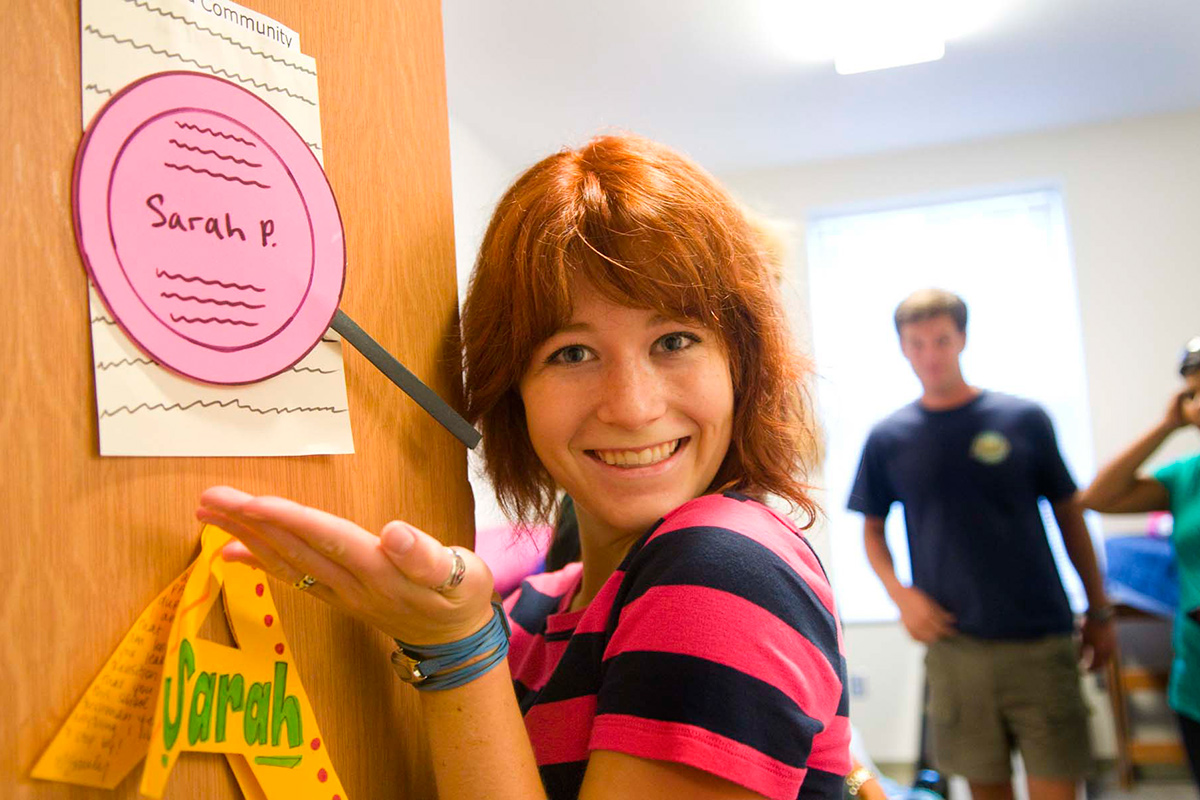 This August once again brings the zip of suitcases and the slamming of trunks as incoming freshmen pack their things and load up the family car for the trip to Oxford.
Director of Admission Jennifer Taylor and her staff winnowed an applicant pool of 6,886—the largest to date—to yield a Class of 2015 that is 484 strong.
Building a class takes careful work. Says Taylor, "Oxford turns over one half of the student body each year, making the impact of the entering class on campus all the more important."
This year, 30 percent of the class committed to Oxford through the Early Decision application process. With an average SAT score of 1921, an average ACT score of 28.03, and an average GPA of 3.6, this class boasts considerable academic talent. This year's freshmen are from forty-two states and sixteen countries, with 27 percent from Georgia and 17 percent international. Its members hail from as far away as Alaska and Singapore, and as nearby as Covington, Georgia. The class is racially diverse as well, as 25 percent of students report themselves as Asian American, 8 percent as African American, and 7 percent as Hispanic/Latino.
As Oxford students, these freshmen will experience a unique education. At Oxford, the liberal arts are enriched by curriculum such as the INQ "ways of inquiry" courses that emphasize learning through discovery, by small classes with professors who focus on great teaching, and by sharing their learning with engaged fellow students. The academic experience at Oxford is strengthened by its close-knit community, the many opportunities for student leadership, and the nurturing experience of a freshman-and-sophomore-only college environment.
The Oxford Class of 2017 arrives at a time of unprecedented renewal for the college. These students will reap the benefits of the restorations completed last year to Seney and Language halls, will be among the first to enjoy the new Oxford Library and Academic Commons, and will see ground break in 2014 on Oxford's new science center.
Dean Stephen Bowen echoes the sentiments of the Oxford community, saying, "We welcome this bright and well prepared new class of Oxford students, and we look forward to seeing them learn and grow from their experience here."
Email the Editor
Share This Story