Slam Dunk
2013 Brittain Award winner Katie Dickerson
---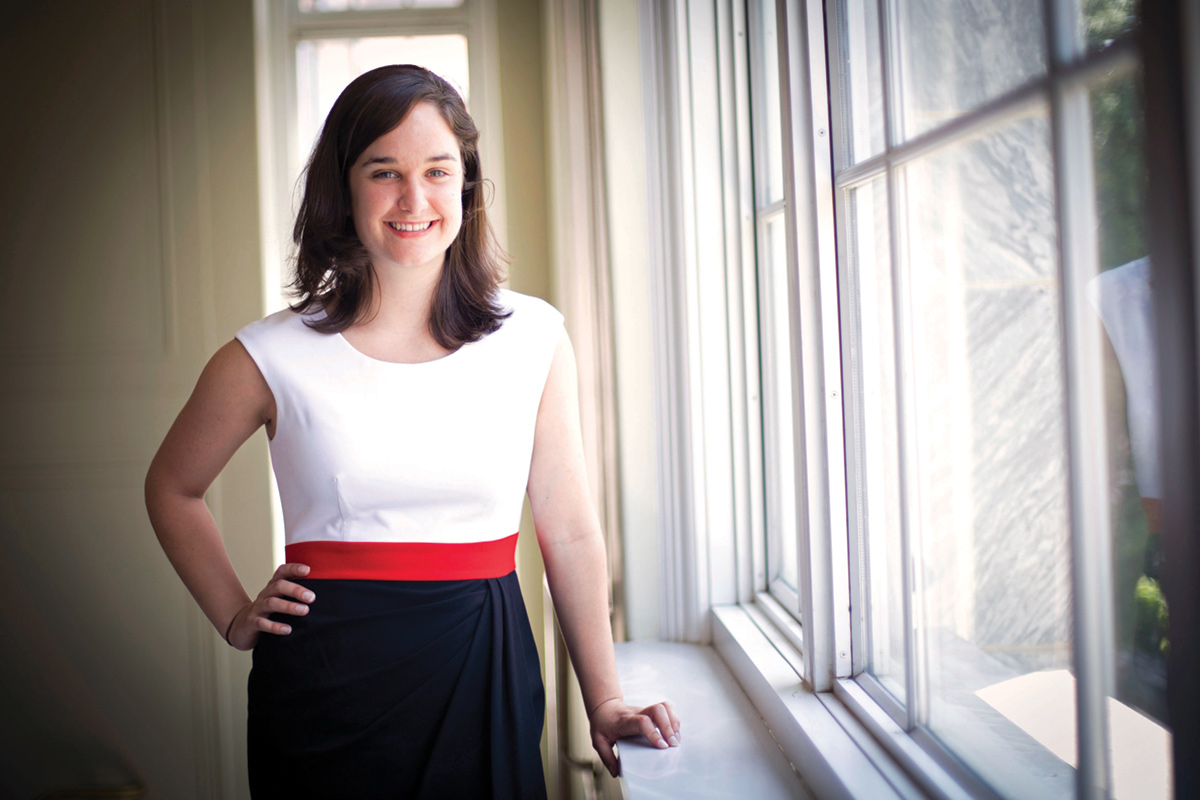 When Katie Dickerson 13C looks back on the Katie of four years ago, she hardly recognizes her. "Emory has truly been a transformative place for me—the people I've met and the experiences I've had," Dickerson says.
Originally from Annapolis, Maryland, Dickerson "decided to venture into the Deep South because I really liked the atmosphere at Emory, the diversity, and that people are ethically engaged."
A multisport athlete in high school, she was recruited to play basketball for the Eagles. "I was all about being the star athlete in high school, and then I came to Emory and rode the bench, but I did it with joy. I really love my team. Every day I wanted to work hard for them," she says. She also captained the women's lacrosse team last year.
"Katie is probably the most well-rounded student-athlete to play in our program during my tenure here at Emory," says Christy Thomaskutty, head women's basketball coach.
A double major in neuroscience and behavioral biology, and anthropology and human biology, and a global health, culture, and society minor, Dickerson was one of four seniors selected to pursue master's-level work as a Bobby Jones Scholar next year.
At the University of St Andrews in Scotland, she will study neural and behavioral sciences. Her research will focus on learning about episodic memory in children to see if the likelihood of developing neurodegenerative diseases such as Alzheimer's or Parkinson's can be predicted.
"To get to travel around Europe and get to be part of this Bobby Jones family is just incredible," she says.
During her time at Emory, Dickerson was involved with the Wesley Fellowship, the United Methodist campus ministry; Teach for America; Alpha Phi Omega coed national service fraternity; Mortar Board honor society; Alpha Delta Pi sorority; and the Omicron Delta Kappa Leadership Honor Society executive board. "There was very little sleep involved," she says, laughing.
Through volunteer work in Ghana, Dickerson saw "how much good there is to be done in the world with a medical degree," and hopes to attend medical school.
She plans to donate the $5,000 that comes with the Brittain Award, given in gratitude for service to the university rendered without expectation of reward or recognition, to the Appalachian Service Project (ASP), a nonprofit she has worked with since high school that does free home repair for needy families.
"ASP has been such a big part of my life that sometimes when I think of money, I think of how many roofs it equates to," she says, "and that is five roofs."
Email the Editor
Share This Story