---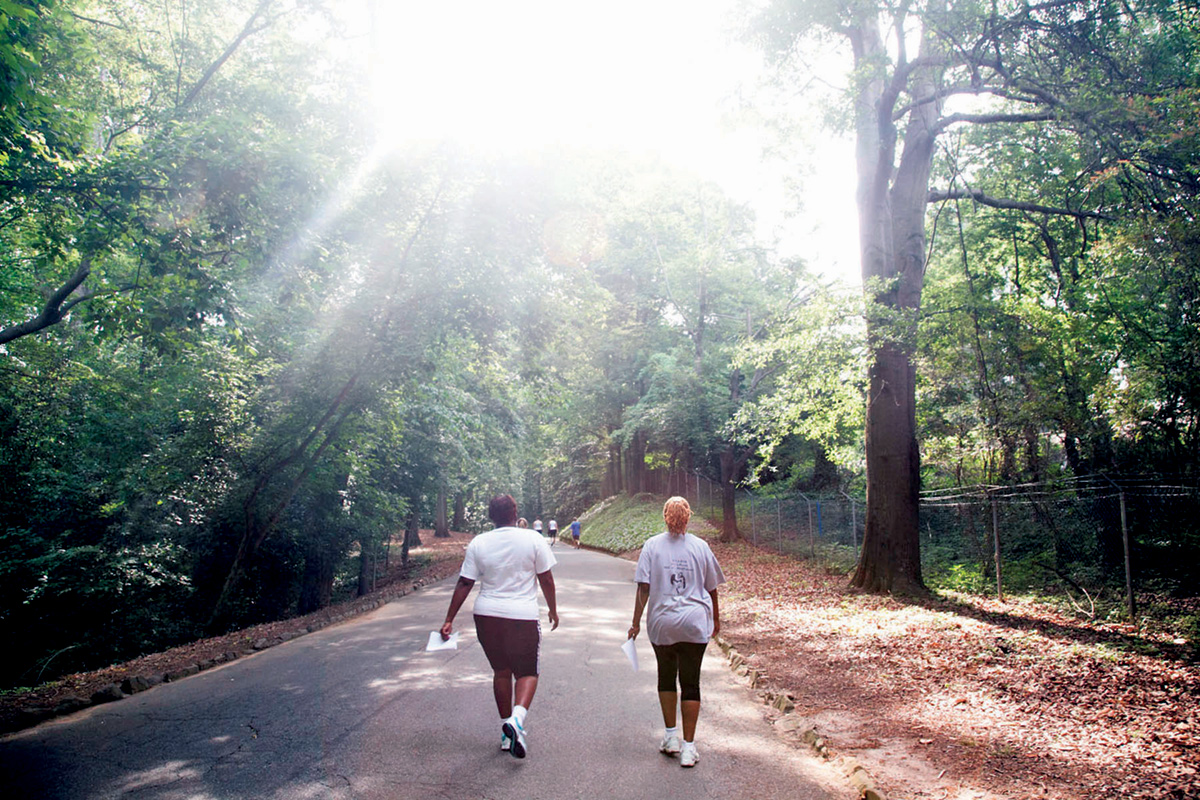 Thank you to Emory Magazine for the excellent story about Mr. [Charlie] Shaffer ("When Memories Fade," special Campaign Emory issue, spring 2013). I am an Emory alum, classes of 1969 and 1970, as is my husband, class of 1970. Both of my parents experienced Alzheimer's, my father dying of complications related to it. I also have twin cousins who were studied by the Alzheimer's Disease Research Center for several years. One developed the disease in his sixties and the other in his seventies. Both are now dead. I am very grateful for thorough coverage of stories of men like Mr. Shaffer who are well-known and are cared about by their community. Alzheimer's is a terrible disease, as much for the family as for the individual who has it. I have a personal investment in finding a cure and know it, but many more have an investment and don't know it. I too hope that my children and grandchildren will not have to cope with the disease in any form. I live in North Carolina now and am a participant in the Duke University study of Alzheimer's.
—Linda McCracken 69C 70G, Mars Hill, North Carolina
I was interested in this article ("Over Achievers," spring 2013) to learn about the benefactor of the scholarship [the Brittain CityBridge Scholarship] and the young student. I strongly disagree that she is an "overachiever." This young student clearly is bright and a strong young person, and as a resident of Washington, D.C., I am proud of her achievements. She is not an overachiever, but rather a talented young person who has achieved her potential despite her surroundings.
—Joan Goldfrank 73C 76L, Washington, D.C.
I just thought to let you know that "Over Achievers" was an amazing article. It was consistently interesting, with a story woven in the best way possible. A very well-written piece. I enjoyed reading it.
—Theron Jones 07C, Atlanta
Nice profile of Professor Patrick Allitt ("The Accidental American," spring 2013). As a current Emory parent as well as a fellow alumnus of Professor Allitt's alma mater, I wanted to make you aware that the correct spelling is the University of California, Berkeley, not "Berkley," as it was twice referenced in the story. Reciprocally, I will endeavor to make sure that Cal's alumni magazine never spells our equally beloved institution as Emery. Keep up the great work.
—Jerry Freisleben 11P 13P, Encino, California
Great article on Professor Patrick Allitt. I had him my sophomore year for Environmental History of America and your descriptions of both his teaching and Professor Allitt in general brought me right back to that class. Thanks for a wonderful piece on a great professor.
—Zachary Smith 06C, New York City
I am writing to you about the short article featured in the spring 2013 Emory Magazine that talks about the $25,000 gift for the Carlos Museum's field trip program ("Field Trip!"). This is, of course, a wonderful program that makes field trips to the museum possible by funding buses and gas for students in our metro-area schools who couldn't otherwise afford to come and visit. It is a lovely article; however, we were disappointed when we read it, because there was no mention of the fact that the Emory University Women's Club had also raised and donated money for this same program. The museum's Education Department received $8,000 from us in April for the program as the beneficiary of our Annual Silent Auction and Dinner, which we held in March at Miller-Ward Alumni House. Though it is nowhere near such a large amount, we did work very hard raising it for them. Thank you for recognizing this important program, and please know that many gifts make it possible.
—Vanessa Wardi, Copresident, Emory University Women's Club
Query from an EM reader
In late April and early May 1964, the political theorist Hannah Arendt delivered the Candler Lectures at Emory, on the topics of "Truth and Politics" and "Bertolt Brecht, Party, and Politics." During the week between these two lectures, she apparently also delivered a talk or participated in a discussion somewhere on campus on the topic of "Civil Rights," about which very little information has survived in her own papers. If any of your readers attended one or more of these events, or recalls anything about the venue in which Arendt discussed "Civil Rights" at Emory in 1964, and would be willing to share their recollections with me, I would be most happy to hear from them. I may be reached at p-markell@uchicago.edu or at the Department of Political Science, University of Chicago, Chicago, IL 60637.
—Patchen Markell, Associate Professor of Political Science, The University of Chicago
Write a Letter
Has something in Emory Magazine raised your consciousness—or your hackles? Write to the editors:
Emory Magazine
1762 Clifton Road, Suite 1000
Atlanta, Georgia, 30322
We reserve the right to edit letters for length and clarity. The views expressed by the writers do not necessarily reflect the views of the editors or the administrators of Emory University.
Email the Editor
Share This Story