OCAB Supports Oxford in Myriad Ways
The Oxford College Alumni Board fosters connections, helps continuees
---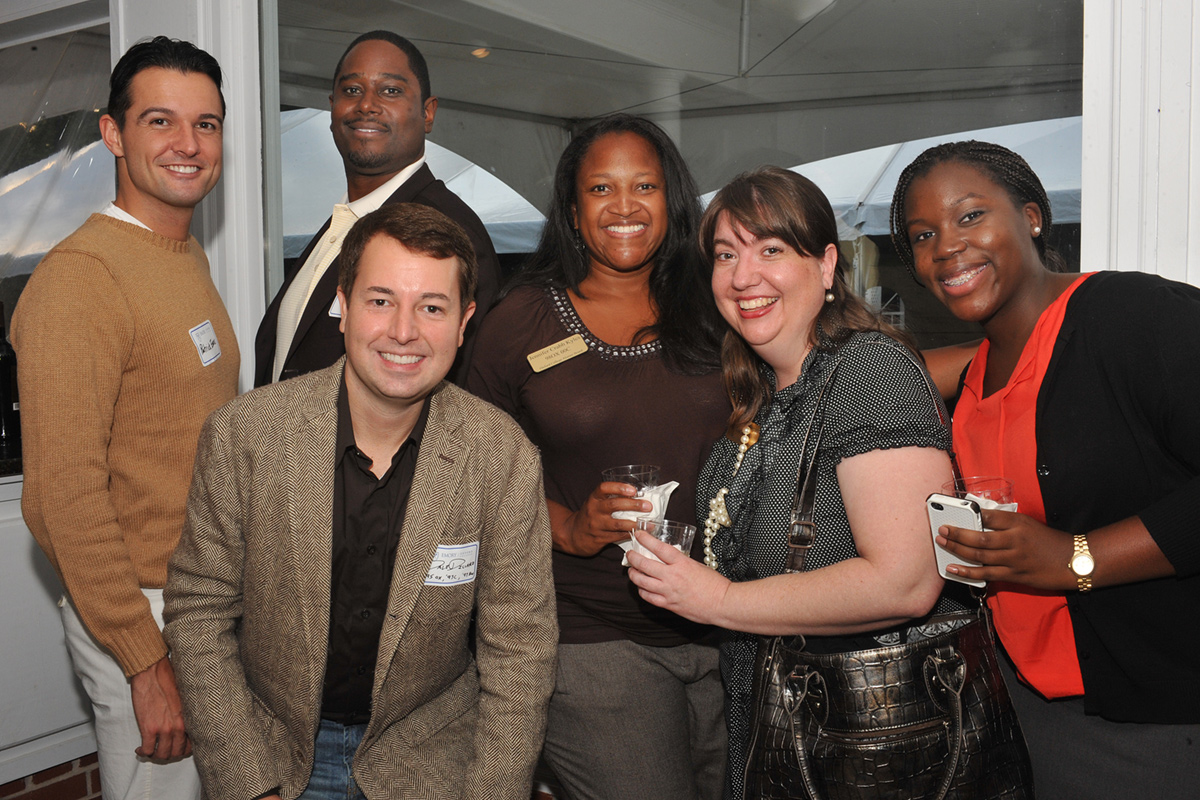 Asked to sum up the Oxford College Alumni Board (OCAB), Tammy Camfield 89OX 91C, senior director of alumni relations, says, "They are wonderful ambassadors who continue to engage themselves in the life of Oxford College." Since its founding in 1996, OCAB has connected alumni with their alma mater, providing the means through which Oxford and its former students can communicate with and serve each other.
The more than one hundred OCAB members are drawn from a wide range of class years, 1954 to 2013, and all serve as class agents. Class agents represent their graduating class, keeping fellow alumni informed about Oxford's ongoing activities, future plans, and fund-raising goals. In turn they help ensure that Oxford's Office of Development and Alumni Relations has updated and accurate information, corresponding regularly with classmates through email, letters, phone calls, or personal visits.
Current OCAB President Ryan Roche 03OX 05C says that this supports one of his main goals, keeping alumni connected and informed, particularly as new facilities—the library, residence hall, and science building—open during the next few years. He also aims to think creatively about the role of OCAB. "We often find ourselves being collectors of information and then disseminating it to our friends. But what else can we do? Are there opportunities for us to really focus on a few areas where alumni involvement will strengthen the Oxford community?" Additionally, says Roche, "I want to make sure we devote time to the continuee experience. I hope we can meet on the Atlanta campus and hear from our Oxford alumni who are there now so we can understand what our newest alumni are doing to engage in the larger Emory community."
OCAB meets formally at least twice a year, but members can be seen on campus throughout the year, supporting Oxford in a variety of ways. On move-in day in August, freshmen reporting for orientation and their parents are greeted by OCAB members eager to help them settle in, and they are among the students and parents as they participate in the traditional Coke Toast. They can also be seen during alumni reunions, Emory Cares International Service Day, and the annual Sophomore Banquet. OCAB members are heavily involved in Oxford's mentoring program, a service of the Office of Alumni Relations and the Office of Student Counseling and Career Services that pairs Oxford students with alumni whose professions match the students' career interests. They have rallied in support of the One Square Foot of Science fund-raising effort for Oxford's new science building. For the past five years OCAB has awarded a scholarship to an Oxford freshman. They have financially supported many student efforts, such as Alternative Spring Break.
While most board members are class agents, the primary requirement is having a desire to be involved. There is no nomination process or application. Interested alumni should contact Tammy Camfield at tcamfie@emory.edu. With so much going on at OCAB, there is clearly a job for everyone.
Email the Editor
Share This Story