Campus Master Plan Guides Oxford's Growth
---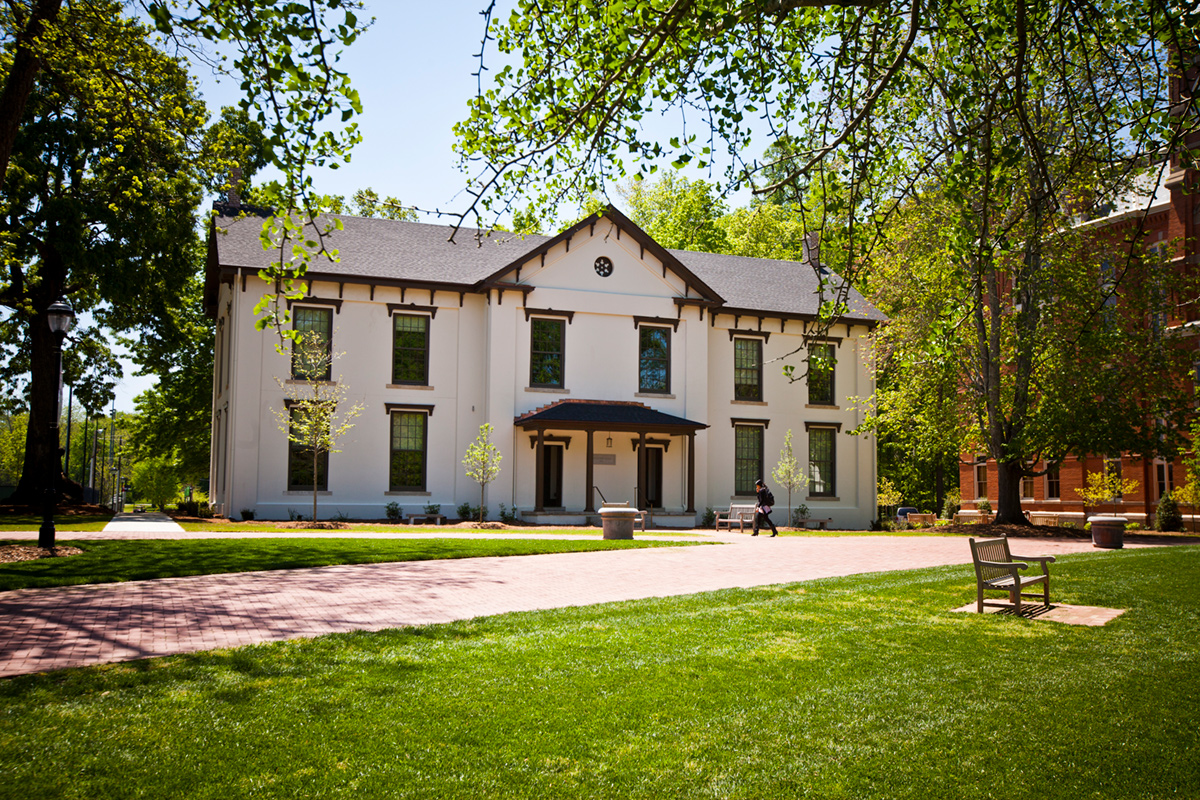 The unprecedented renewal so visible all around the Oxford campus, reported on in past issues of Oxford Outlook and elsewhere, has not come about piecemeal or by happenstance. It is guided by Oxford's campus master plan (CMP), a kind of document that most higher education institutions use to set goals and priorities for the use and development of land and facilities. A CMP is comprehensive and holistic, not only laying out individual projects, but also evaluating how all efforts fit together in time and space to meet needs efficiently and effectively. Oxford's first CMP was created in 1998 and updated in 2006.
The 2006 plan began with a space-needs analysis that concluded Oxford needed to place its greatest emphasis on building adequate classroom, laboratory, and residential space. Oxford responded to that directive almost immediately.
In the seven years since, five major projects have been completed, one is under construction, and one more is poised to begin. East Village residence hall was completed in 2008. A two-phase conversion of the Oxford Quad to brick pathways within a pedestrians-only zone and the restoration of the Seney Hall exterior were completed in 2012. Language Hall, beautifully restored and outfitted for twenty-first century learning, opened earlier this year. The new Oxford Library and Academic Commons is complete and will open for fall semester 2013.
"It is thrilling to see the library and other initiatives of the vision and strategic plan complete," says Kitty McNeill, Oxford College librarian. "The guidance a campus master plan provides is invaluable in the planning and execution of projects such as the building of the new library and academic commons."
In June Oxford broke ground on Fleming Hall, which will replace the capacity of Branham and East residence halls. When it is complete in summer 2014, Branham and East will be demolished to make way for a new science building, which has an anticipated construction start in summer 2014 and opening in early 2016.
With these residential and instructional projects complete or under way, Oxford has updated the CMP to reflect its evolving needs. In the 2013 plan, the emphasis is on providing adequate social space for students and improving the college's street presence and traffic plan, while continuing to use resources to create opportunities for innovation in teaching and learning.
Some of the specific projects discussed in the new CMP include renovation and expansion of the dining commons and renovations for Humanities and Pierce halls. The CMP suggests improving student social spaces including building a new multiuse structure that would function as the aging Dooley's Tavern does now and renovating and adding on to Williams Gymnasium.
Giving the entrance to Oxford a greater street presence and gravitas is also part of the updated plan, with attention on the intersection of Whatcoat Street and Haygood Avenue. An iron gateway funded by friends of Oxford to honor Clifford Bell 46OX 50C for his long and exemplary service would be added to the stone gates already in place, defining the college's official entrance. In collaboration with the city of Oxford, the college is also evaluating improvements to Whatcoat Street that will further enhance the aesthetics and presence of the entrance.
With this updated CMP, Oxford has its next route planned, and it promises to be an exciting journey. 
Email the Editor
Share This Story