---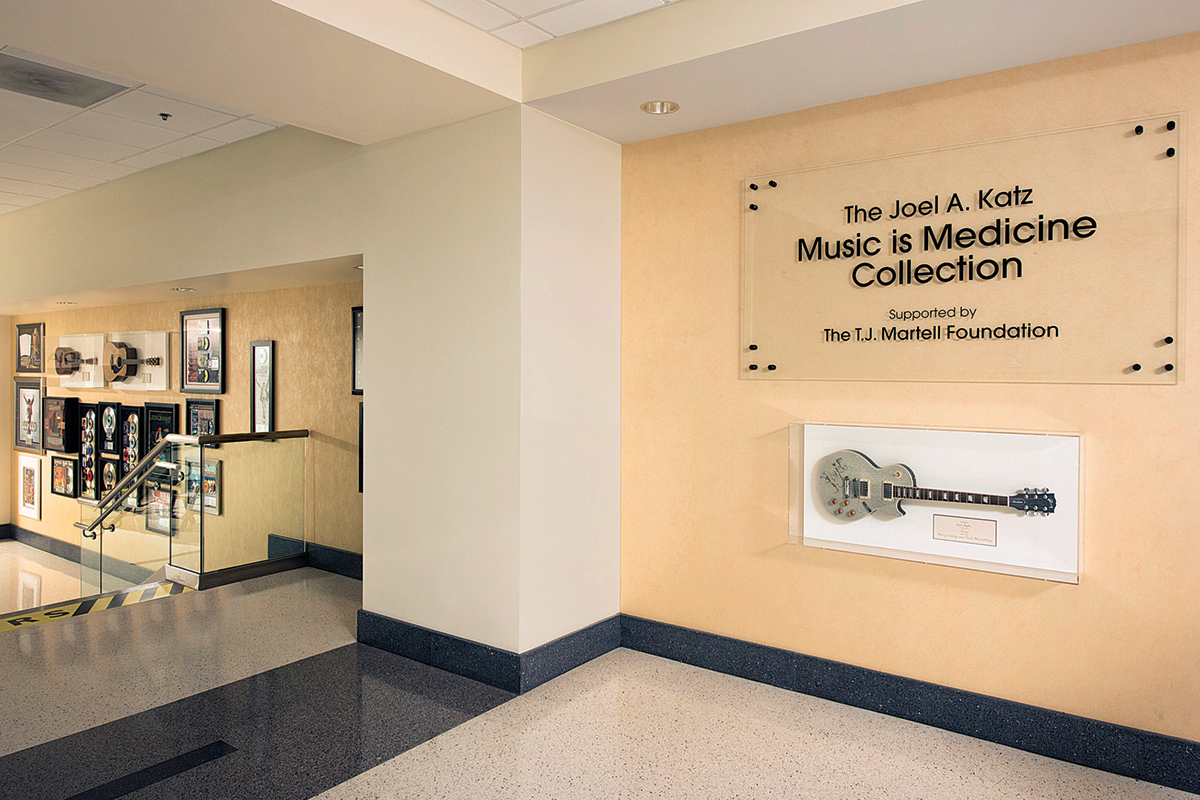 Everyone hit pause on their conversations when Joel Katz stepped to the mic at Emory's Winship Cancer Institute on February 4, World Cancer Day. Katz—an Atlanta-based entertainment lawyer with his own Billboard ranking—was there to talk about a musical oasis he has created on the center's Tunnel Level for the enjoyment of patients and families.
The event marked the opening of the Joel A. Katz Music Is Medicine Collection, a diverse assemblage of music memorabilia. The gift of the collection coincides with the T. J. Martell Foundation's establishment of the Joel A. Katz Music Is Medicine Fund, which supports innovative cancer research at Winship.
In conversation with some of the artists he represents—a musical Who's Who including Ludacris, Julio Iglesias, and Justin Timberlake—Katz conceived of the collection's name. He wants patients to be inspired by what they see, press play on their favorite music, and "be upbeat, lifted from care."
And how could they not, treated to rare memorabilia from Michael Jackson, Alan Jackson (who donated handwritten lyrics), and Pitbull, not to mention guitars signed by Paul McCartney and Berry Gordy, George Strait, Jimmy Buffett, and Willie Nelson?
Katz has crusaded long against cancer. "It has taken so many people from me, from all of us," Katz says. "But I believe so strongly in the hope Winship offers patients." Katz had a close call years ago, when his doctor brought him to Winship for a lump in his chest. "Within two hours I had an answer. I was okay. I've never forgotten how they looked after me."
Email the Editor
Share This Story