Lawley's Legacy
Medical school dean helped the school rise to national prominence
---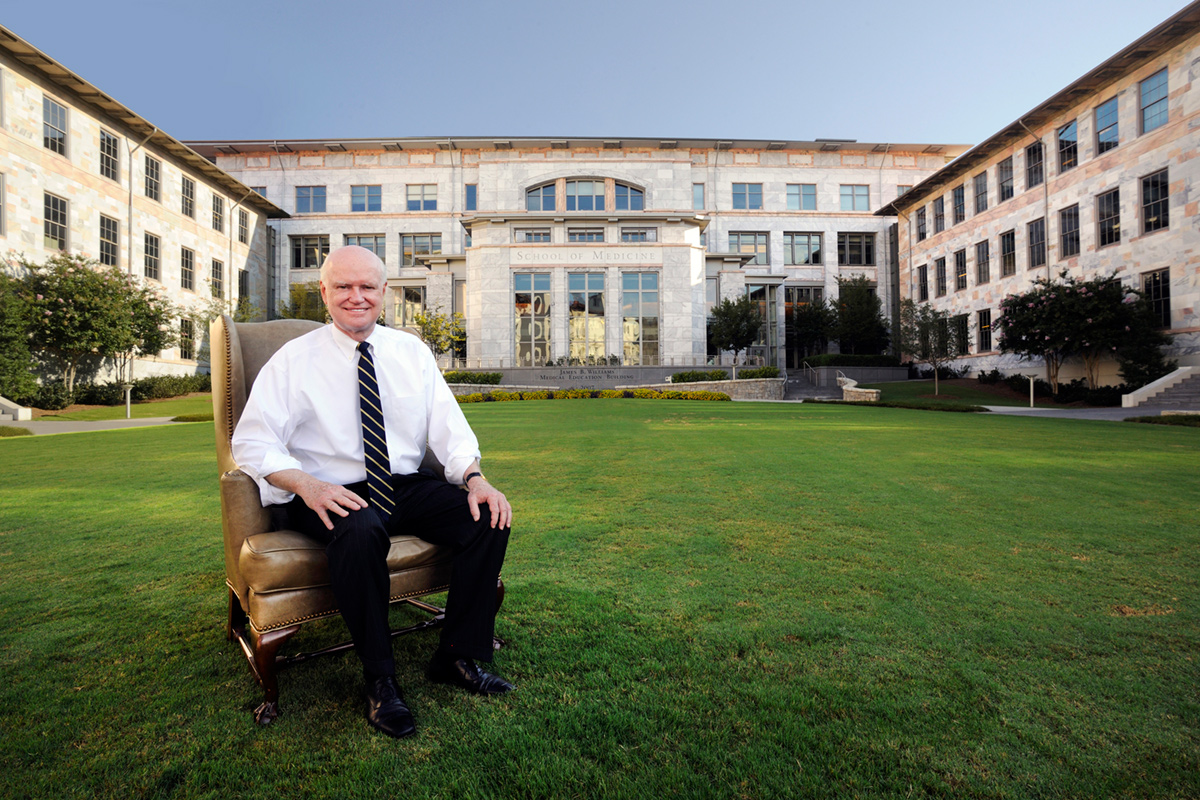 School of Medicine Dean Tom Lawley stepped down this fall after sixteen years, during which he led the construction of a new medical education building, oversaw a five-fold rise in research funding, spearheaded a revised curriculum, doubled the faculty size, and created six new departments.
Before becoming dean, Lawley served as chair of dermatology for eight years, helping to increase the department's National Institutes of Health (NIH) funding and its expansion from three to eighteen faculty.
"At that time, the medical school was a sleeping giant," Lawley says. "It was just beginning to wake up to how good it could be, to realize it had the potential and the resources to become a national leader."
Colleagues say Lawley's ability to develop strong, trusting professional relationships, his integrity, and his calm temperament marked his response to steep challenges, such as the near-demise of Grady Memorial Hospital or the restructuring of the Emory Clinic.
"Tom balances competing interests with dignity and respect, even when personalities are strong and the noise level rises," says Ray Dingledine, executive associate dean for research.
The medical school now ranks fifteenth in NIH funding and received more than $427 million last year overall. Lawley also oversaw the design of a new building and a new curriculum simultaneously.
"The medical school is in a good place now, and there are other things I want to do professionally and personally," he says, including traveling with his wife, Chris. Lawley will continue to teach in a faculty position at Emory, write, and spend time with patients.
Email the Editor
Share This Story