The Art of War
Visiting exhibition shows how war imagery was once created
---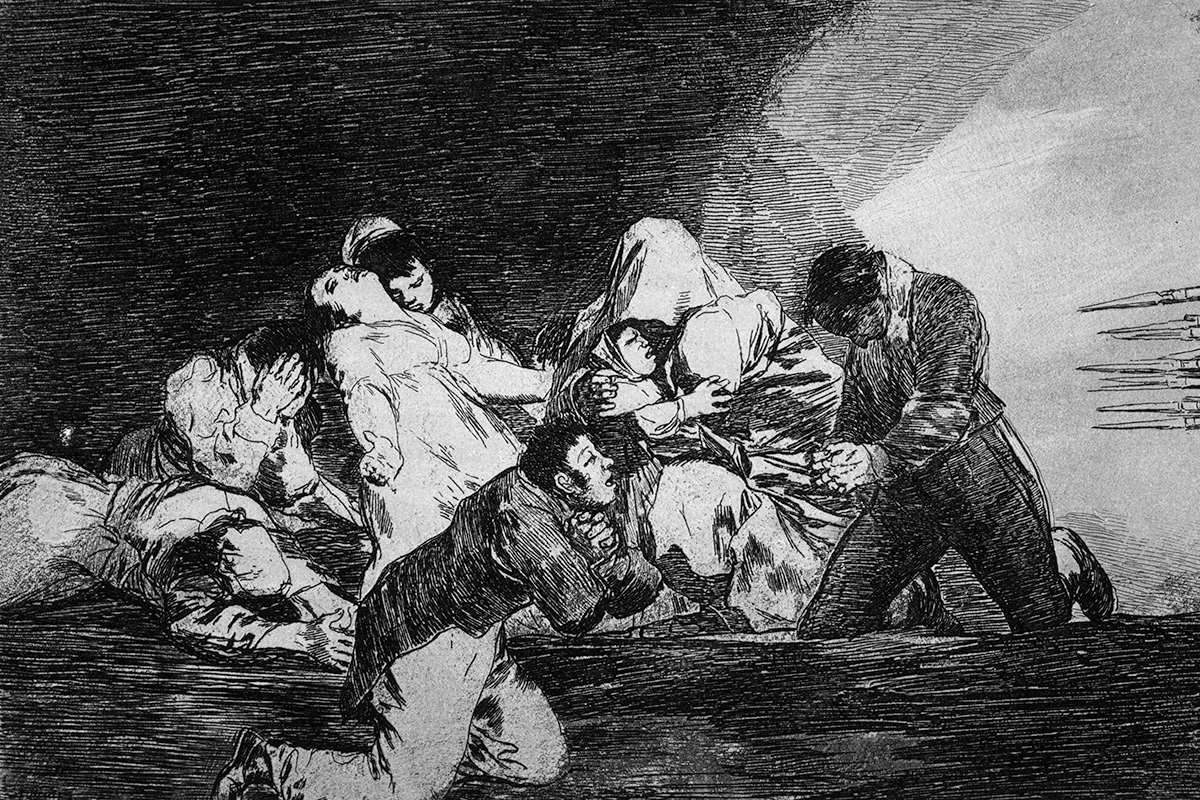 It is difficult for us to imagine now, but in the centuries before the advent of photography and mass media, printed images made powerful statements about warfare. A rich array of examples can be seen at the Michael C. Carlos Museum in The Plains of Mars: European War Prints, 1580―1825, from the collection of the Sarah Campbell Blaffer Foundation. "For better or worse, war is always a timely topic," says Andi McKenzie, assistant curator of the works on paper collection at the Carlos. "I was interested in bringing this show to Emory particularly because of the nuanced viewpoints it provides."
Among the highlights are woodcuts by Albrecht Dürer—including the rarely exhibited The Knight on Horseback and the Landsknecht—ten aquatints from Francisco José de Goya's The Disasters of War series, and Théodore Géricault's 1818 lithograph, Return from Russia.
The exhibition, which is divided into two parts, spans three centuries from roughly the French invasion of Italy in 1494 to the end of the Napoleonic wars in 1815. Part one is on view through November 11; part two from December 8 through March 10, 2013.
"Each visitor will undoubtedly take away something different," says McKenzie.
Email the Editor
Share This Story