Man of Letters
Emory's Rose Library unveils letters from a future US president
---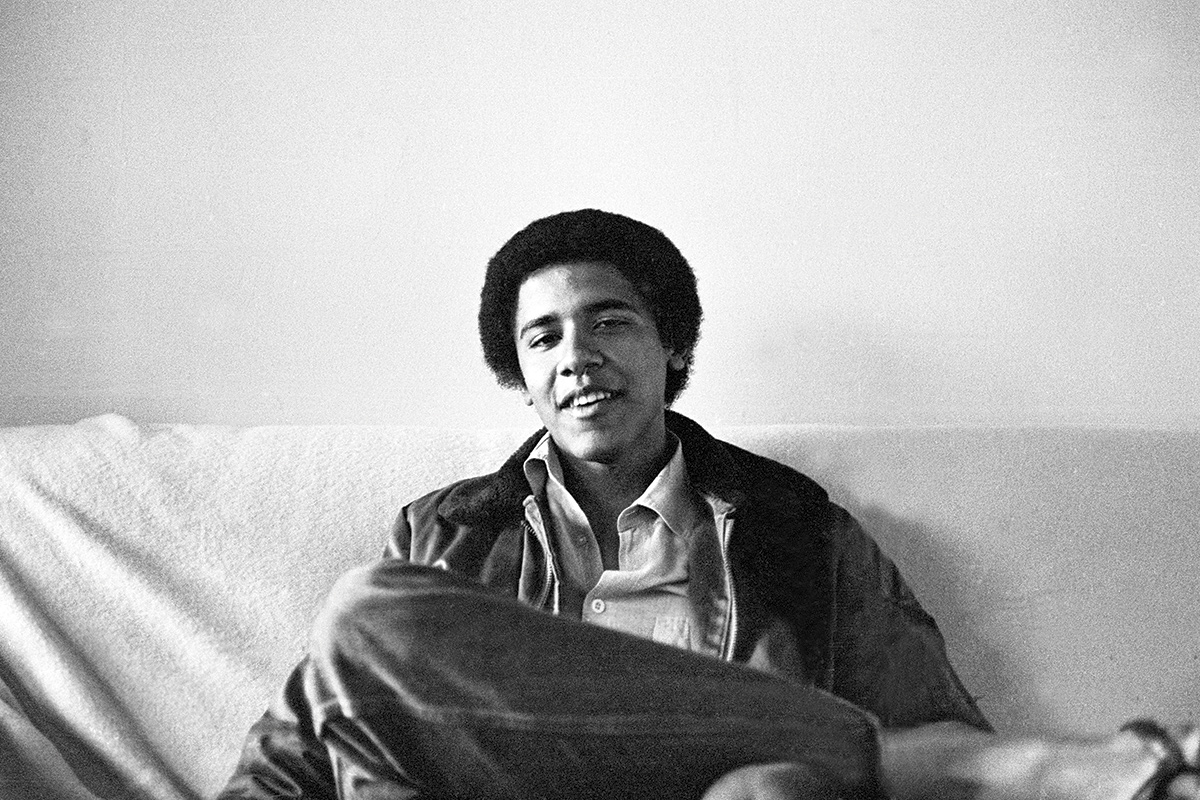 "School. What intelligent observations can I glean from the first two weeks? I pass through the labyrinths, corridors, see familiar faces, select and discard classes and activities, fluctuate between unquenchable curiosity and heavy, inert boredom."
These words, written just over thirty-five years ago, will feel familiar to most college students—far from home, starting a new academic year, "not having yet settled on the limits, and thus the form, that the new semester will take."
Their author, writing to his girlfriend and pondering topics ranging from college classes to social class, could be any of us who ever wondered where we fit in the world. Except he went on to become the forty-fourth president of the United States, the first African American to hold the office.
The series of letters written by Barack Obama to his then-girlfriend, Alexandra McNear, are now part of the collection of Emory's Stuart A. Rose Manuscript, Archives, and Rare Book Library, where they are available to scholars and students by appointment.
Beautifully composed, the letters "reveal the search of a young man for meaning and identity," says Rosemary Magee, Rose Library director. "While intimate in a philosophical way, they reflect primarily a college student coming to terms with himself and others.
"In fact, they show the same kind of yearnings and issues that our own students face—and that students everywhere encounter," Magee explains. "Thus they will serve as sources of both inspiration and reassurance to people of all ages and backgrounds."
Spanning 1982 to 1984, the letters were written after Obama, who began his college career at California's Occidental College, transferred to Columbia University in New York City. In page after page of neat script—written on lined yellow paper, typing paper, pages torn from spiral notebooks and even an index card—the future president poured out his thoughts and feelings to McNear, a fellow student from Occidental to whom he had grown even closer when she spent the summer of 1982 in New York.
The nine letters in Emory's collection pick up on September 26, 1982, when both are back in classes at their respective schools on opposite coasts, and continue through April 14, 1984, when their romance has cooled and Obama has finished college and is working at Business International—"with everyone slapping my back" but no passion for the job.
They reference authors ranging from William Butler Yeats and T. S. Eliot to Virginia Woolf and June Jordan, and show a young man trying to make sense of the political and social structures that surround him and grappling with the most effective way to make the changes that he believes are needed.
"What is very striking about the letters is how they show President Obama's intellectual development," says Andra Gillespie, associate professor of political science and director of Emory's James Weldon Johnson Institute for the Study of Race and Difference. "You can see how intellectually curious he is, even in his early twenties. I think undergraduate students will benefit immensely from seeing how, as a young man, Obama internalized his studies and got the most out of a liberal arts education."
The letters join other materials in Emory's Rose Library to enrich research on African American history and culture, says Pellom McDaniels III, curator of African American collections for the Rose Library. "From slavery to the civil rights movement, and now, to the first African American president of the United States, these collections provide tremendous insight into what can be described as a spiritual odyssey to wholeness," he says.
In the September 26, 1982, letter—the first in the Emory collection and one of the longest—Obama notes ruefully "how quickly the class lines are being drawn", with old friends moving into the roles that society seems to prescribe for them. "I must admit large dollops of envy for both groups, my American friends consuming their life in the comfortable mainstream, the foreign friends in the international business world. Caught without a class, a structure, or a tradition to support me, in a sense the choice to take a different path is made for me."
Email the Editor
Share This Story