Blowing It Up
Chemist connects with art community by founding Atlanta Hot Glass
---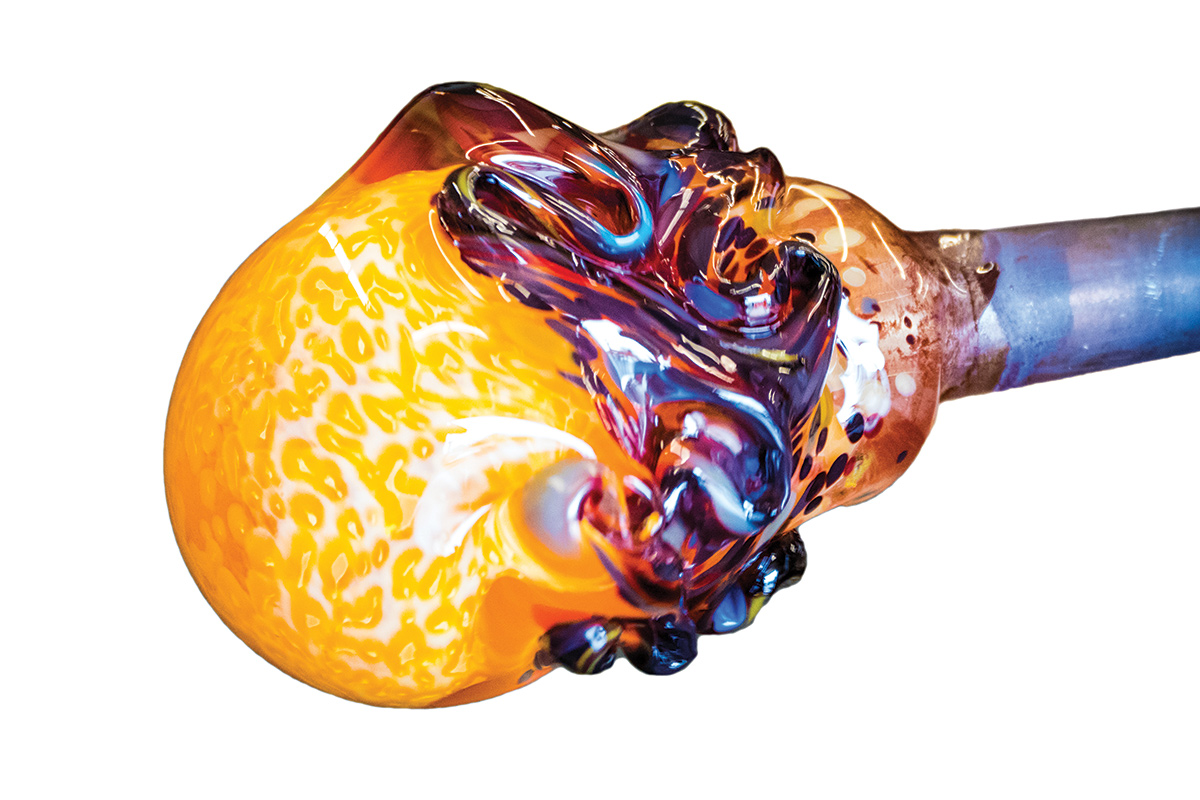 At Atlanta Hot Glass, artists carefully roll globs of molten glass over iridescent mounds of glass chips, then twirl them in glowing furnaces on the way to creating delicate ornaments, vases, and other art pieces.
The state-of-art glass blowing studio and the thousands of dollars of equipment it contains belong to Susan Chin 88C and her cousin and business partner, Brian Wong Shui. But Chin isn't an artist; she's a transmission analyst with Georgia Power, where she facilitates multimillion dollar capital projects in the company's project management group.
The insular nature of Chin's work, even among the 10,000 employees in the bustling Georgia Power high-rise in Midtown Atlanta, left Chin craving an outlet that would give her a sense of connection to the city she came back to after stints in Alabama and California as she built her career.
"I wanted the connection art brings. I know there are more people like me who want to be involved in the arts, but they don't know how to get into it or people who are looking for a space where they can go and be creative," says Chin.
Chin and Wong Shui first opened a small private glass blowing studio in 2006 and leased excess capacity to local artists to create their own pieces. Over time they outgrew the space, and Chin saw the potential for a unique opportunity.
"Most places let artists rent space to make their own art, but we wanted to say to the artists, 'You can run your business within our business.' That way they can earn money and make a living off of their art," says Chin, who thought this structure would allow both the studio and the artists to be successful. "Glassblowing is a difficult art to make a living at. The capital expenditure is terribly expensive and very few artists can afford their own studio."
Chin and Wong Shui purchased and renovated a 5,000-square-foot space in the Scottdale section of DeKalb County, opening in 2013. Six artists are core clients, and they share the space to create their own art, give classes, and run educational demonstrations and programs for students from grade school through college.
"I love the idea of having the opportunity to teach science through art," says Chin, who earned a bachelor's degree in chemistry from Emory, then went on to earn a master's degree from the environmental engineering program at Georgia Institute of Technology. "Thermodynamics, chemistry, and physics—we focus on all of that with the students."
Email the Editor
Share This Story