The Right Buff
Lingerie line gives new meaning to the term 'second skin'
---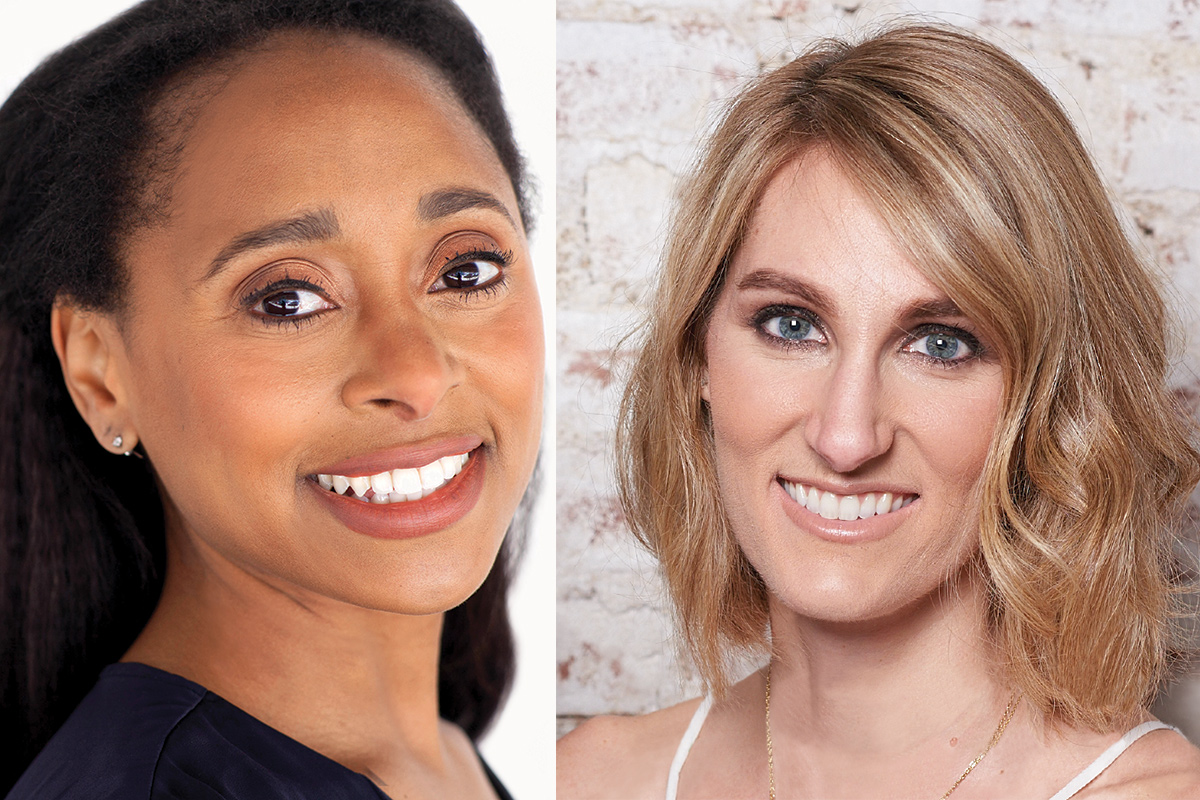 To build anything well, you need a strong foundation.
To build anything well, you need a strong foundation. And a woman's wardrobe is no exception, according to entrepreneurs and friends Alexandria Sutty 07C and Rae Wynn-Grant 07C.
The women are cofounders of Buff You Intimates, a new lingerie company that manufactures skin-tone-matching lingerie in a variety of hues to reflect the diversity of its clientele.
"We are shaking up the industry by giving women what they want," Wynn-Grant says. "A perfect match."
Buff You Intimates was born after a frustrating shopping trip when the friends were searching for undergarments for a special event. After trudging through a succession of department stores, retailers, and even a few independent vendors, Wynn-Grant came up empty handed, while Sutty found plenty of options to match her fair skin.
"It was clear that retailers and manufacturers had a close-minded, 'one nude fits all' mentality," Sutty says.
Frustration led to invention, and the two brainstormed their concept for a new approach to women's lingerie.
They offer a range of undergarments in four skin tones—ginger, a cool yellow; hazel, a sun-kissed beige; amber, a warm honey tone; and mahogany, a rich cocoa shade.
"Our business was founded in response to a very real need amongst our circle of educated, diverse, and ambitious friends. With careers in areas from finance to fine arts, we know that our appearance matters, and we want our personalities to show through—not our underwear," says Wynn-Grant, a conservation scientist at the American Museum of Natural History in New York. Sutty is an engagement manager at Zuora, a subscription-management software company in California.
After raising the capital to launch the business through a successful crowdfunding campaign in September 2015, the partners launched their retail website at buffyouintimates.com in May and will ship their first products this fall.
"Millions of women out there want something better and more tailored to their own skin tones," Sutty says. "Our lingerie will quickly become the professional woman's armor. It's a confidence builder that takes the worry out of getting dressed."
The young company also has partnered with Women in Need (Win), New York City's largest nonprofit organization serving homeless families with housing, programs, and services to help them break the cycle of homelessness. As part of their launch, Buff You Intimates will donate one undergarment to Win for every Buff You item purchased.
When they chose the company name Buff You Intimates, Sutty and Wynn-Grant considered the meanings of the word buff.
"To be buff is to be empowered. To be buff is to shine. To be buff is to be strong. And to be buff is to bare it all," Wynn-Grant says. "So we ask: Are you buff enough?"
Email the Editor
Share This Story