Emory 101
Pre-College Program is a preview of the real thing
---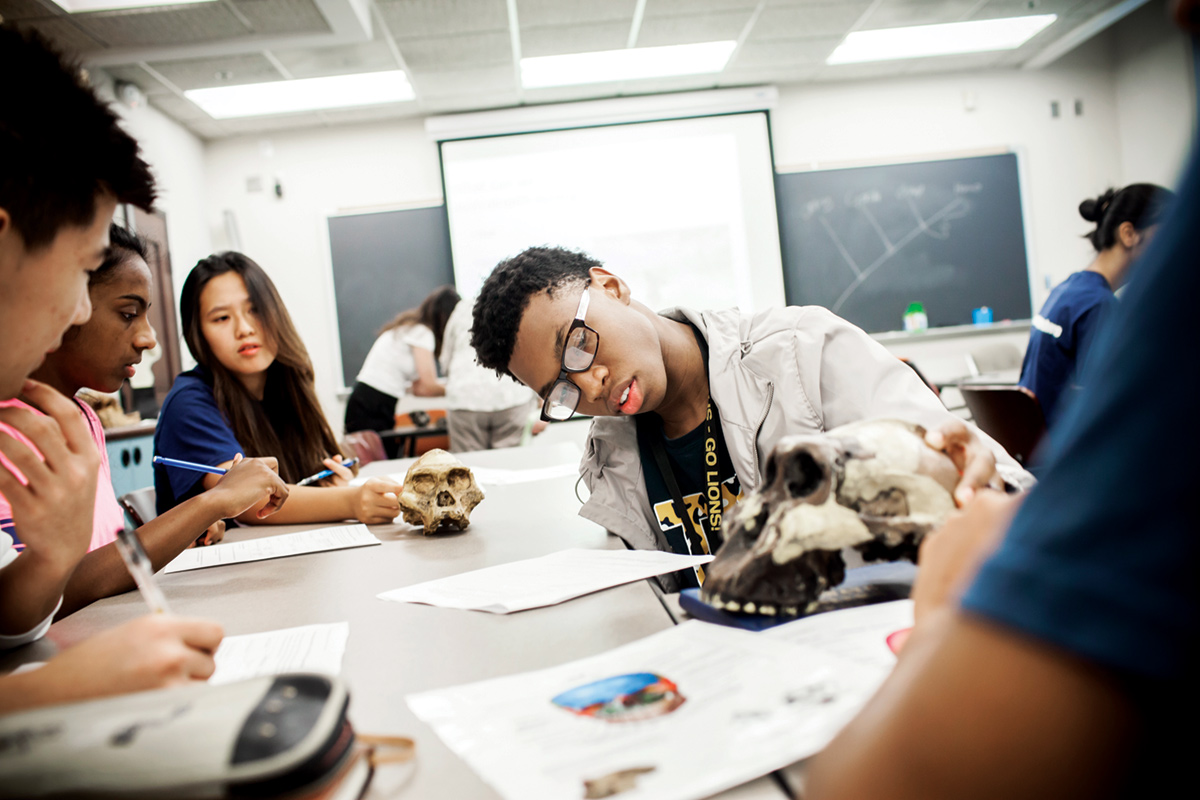 Every summer, hundreds of rising high school juniors and seniors move into Dobbs Hall on Emory's main campus.
Participants in Emory's Pre-College Program, now in its ninth year, come from across the country and around the world to take credit and noncredit courses, get a preview of college life, and gain an advantage in learning what colleges are looking for in an applicant.
For two to six weeks, high-school students take college classes taught by Emory faculty, eat in the dining halls, live together with current Emory students who serve as resident assistants, and experience campus life and the city. They also learn how best to prepare to apply to colleges and choose the one that is right for them, whether that is Emory or not, says Sally Gouzoules, associate dean for international and summer programs.
"Students who have the opportunity to 'test out' Emory with the Pre-College Program have a dramatically increased likelihood of attending Emory if they are accepted," says Sara Jackson Wade, associate director of summer school and pre-college programs.
This year, 375 participants in the program took classes including Biological Anthropology, examining the origins of humanity; A Guide to Election 2016 with Associate Professor of Political Science Andra Gillespie; Law and Litigation with Emory School of Law instructor Aaron Kirk; Psychology and Fiction with Charles Howard Candler Professor of Psychology Marshall Duke; Forensics: Violence and Crime with Associate Professor of Nursing Angela Amar; and Medical Images, Visualization, and 3D Modeling, among dozens of others.
Each afternoon the students attend "College 101" sessions designed to introduce them to the college application process, how to write a great application essay, how to select the right college, and what to expect once they arrive on a college campus. In September, College Choice ranked Emory's Pre-College Program the best in the nation.
Email the Editor
Share This Story