Physician Assistants Wanted
Emory program's popularity mirrors national growth
---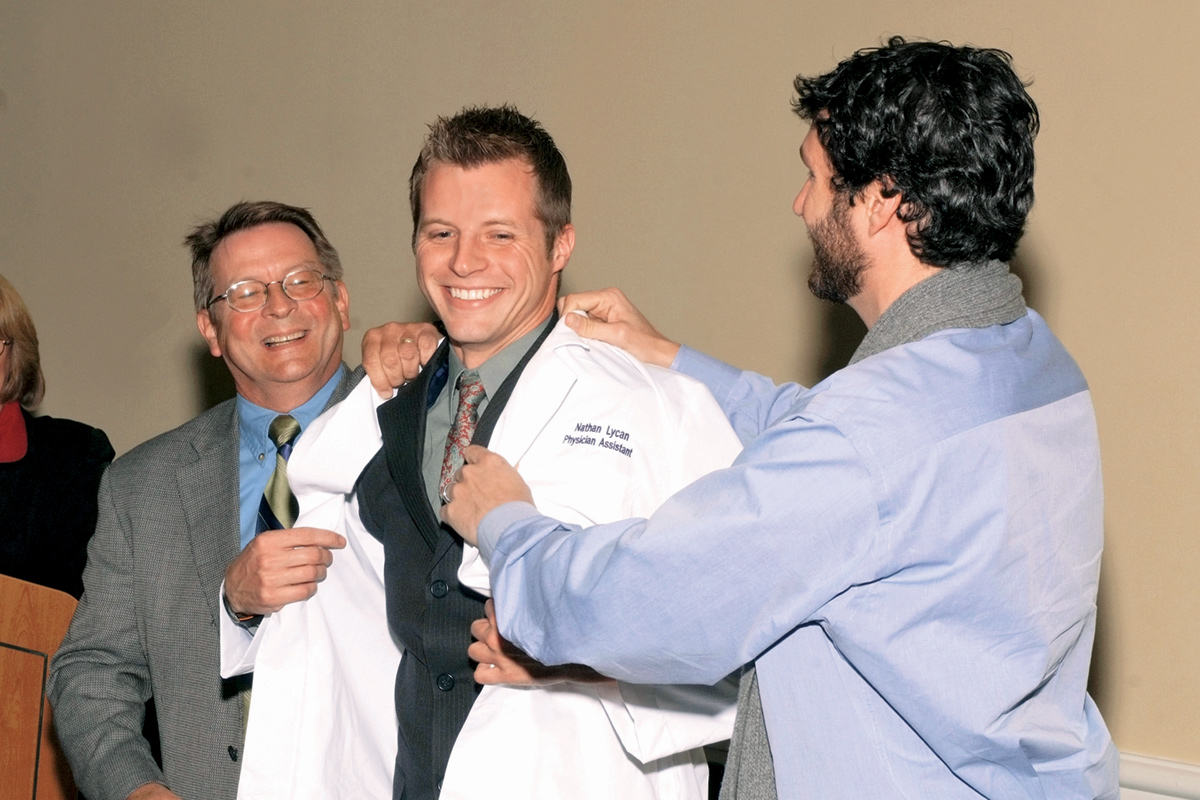 At a clinic in a Colorado jail, Paul Young 06PA is a bit stunned by what he sees as he examines his patient—a large tattoo of a swastika on the man's abdomen. Young takes a deep breath and continues his exam. He later learns the man is on trial for the execution-style murder of several patrons at a local convenience store.
Halfway across the country, in the Atlanta Center for Dermatologic Diseases, Felicia Dennis-Hoffman 05PA is treating a patient with a rare, serious disease—leprosy, thanks to the patient's appetite for armadillos. "My husband wanted to quarantine me," says Dennis-Hoffman.
Young and Dennis-Hoffman are both physician assistants (PAs), health care professionals who treat patients in every medical specialty, from neonatology to geriatrics, in settings from hospitals to rural clinics. PAs can prescribe medication, perform procedures, and assist in surgery. The recognized founder of the profession is Eugene Stead 28C 32M, a medical innovator and visionary.
With a shortage of primary care physicians, especially in underserved areas, and an aging population, demand for PAs is on the rise; the US Bureau of Labor reports employment of PAs is expected to increase 39 percent by 2018.
Terry Mize, director of admission for Emory's PA program, has witnessed a 41 percent increase in applications during the past five years. About fifty are selected for the twenty-eight-month graduate program. "In general, our applicants are getting smarter, younger, and more female," Mize says.
Emory's PA program, housed in the School of Medicine's Department of Family and Preventive Medicine, was ranked No. 4 in the country in 2011 by U.S. News & World Report.
Dana Sayre-Stanhope, director of the program, is on the board of the International Academy of Physician Associate Educators, and says demand is expanding not just nationally, but globally.
Email the Editor
Share This Story