Alumni Ink
Definitive Mencken
---
Marion Elizabeth Rodgers 84G, biographer of American satirist H. L. Mencken and editor of numerous books about his work, has edited Mencken: The Days Trilogy, which includes Days Revisited, an addendum to Mencken's beloved trilogy of Happy Days (1940), Newspaper Days (1941), and Heathen Days (1943). Published in 2014, Trilogy completes the story told in Mencken's books and includes more than two hundred pages of extensive notes about the published books, produced by Mencken in the 1940s, commenting on what he had written and adding new material. However, Mencken stipulated that these writings were not to be made public until twenty-five years after his death. Days Revisited presents much of this material for the first time and is illustrated with photographs from Mencken's archives, many taken by Mencken himself. Rodgers also is the author of Mencken: The American Iconoclastand editor of Mencken and Sara: A Life in Letters and The Impossible H. L. Mencken, and she edited the Library of America edition of Mencken's Prejudices.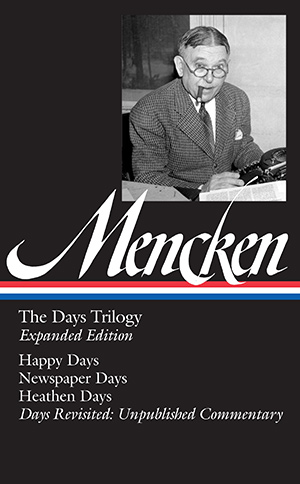 Insider trading
In Majority Rules, an eager young man working for a member of Congress falls wildly in love with a staffer from the opposing party and discovers an illegal human smuggling cartel along the Mexican border that is under the protection of major players on Capitol Hill. Set in 1985, the new novel by Roger Fleming 78C is a fictional storyline that a review in the Washington Times says is "tethered to reality by dozens of endnotes" from an insider author who is an attorney and a former counsel on the congressional judiciary committee who was an appointee in the George H. W. Bush administration. In private practice since 1997 representing primarily communications and technology companies to Congress and to the Federal Communications Commission, Fleming weaves fiction with actual legislation considered by Congress, including the pivotal issue of immigration, creating a compelling and timely narrative that has captured national media attention and garnered a five-star rating from reader reviews on Amazon.com.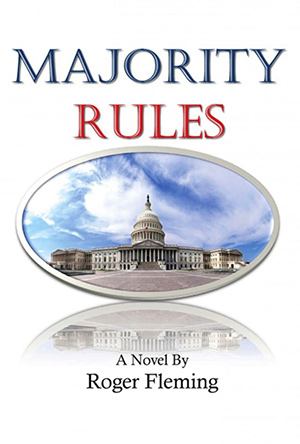 Culture of Technology
For seven decades, the General Electric Company (GE) maintained its manufacturing and administrative headquarters in Schenectady, New York. At its core, GE culture posited that engineers, scientists, and craftsmen engaged in a team effort to produce technologically advanced material goods that served society and led to corporate profits. Scientists were discoverers, engineers were designers and problem solvers, and craftsmen were artists. In Electric City:General Electric in Schenectady, historian Julia Kirk Blackwelder 69G 72PhD has drawn on company records, archival and secondary sources, and personal interviews to produce an engaging and multilayered history of General Electric's workplace culture and its planned—and actual—effects on community life in Schenectady from the company's creation in 1892 to the present.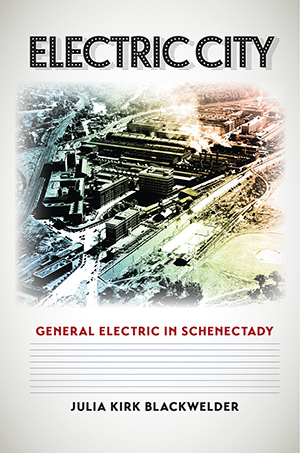 Freedom by Law
In her new book Tyrannicide: Forging an American Law of Slavery in Revolutionary South Carolina and Massachusetts, author Emily Blanck 03PhD uncovers the all-but-forgotten legal battle over escaped slaves who were transported from South Carolina to Massachusetts on a British ship during the American Revolution. The book examines how enslaved Americans sought freedom and how white Americans in both states responded to this quest for freedom by writing diverging slave laws that began to solidify the division of America between free and slave states. Blanck is associate professor of history at Rowan University in Glassboro, New Jersey.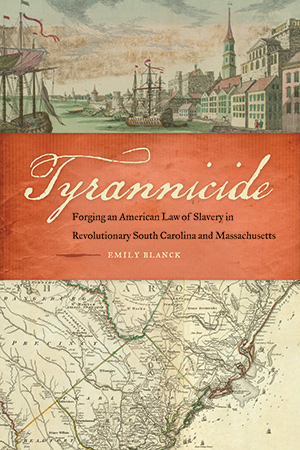 Sandy Sleuth
Set in a sun-kissed Caribbean paradise, The Sea Grape Tree explores a love triangle gone wrong—and how class divisions create a perfect storm of trouble. It is the third book in the Shadrack "Shad" Meyers detective series, following The Goat Woman of Largo Bay and The Man Who Turned Both Cheeks by author Gillian Royes 79PhD, a writer and journalism professor at the University of the Virgin Islands in St. Croix. All three novels are set in the small Jamaican fishing village of Largo Bay, whose problems are intensified with the arrival of someone from the outside. The central character is Shad Myers, a Jamaican bartender and a sharp observer of culture and human nature, who uses his wisdom and connections to solve crimes.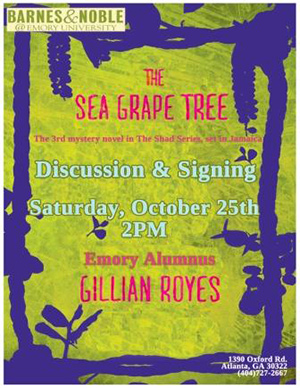 The Myth of Peaceful Colonization
Challenging the concepts of peaceful colonization in Canada and Manifest Destiny in the United States, Colonial Genocide in Indigenous North America is an important collection of essays that expands the geographic, demographic, and analytic scope of the term genocide to encompass the effects of colonialism and settler colonialism in North America. Coedited by Alexander Laban Hinton 92G 97PhD, director of the Center for the Study of Genocide and Human Rights, professor of anthropology and global affairs, and the UNESCO Chair on Genocide Prevention at Rutgers University, the volume assesses the record of attempts to destroy indigenous peoples as groups during the colonization of North America, including massacres, land appropriation, the spread of disease, the near extinction of the buffalo, assimilation, and forced political restructuring of indigenous communities.
Slippery Politics
Does oil make countries autocratic? Can foreign aid make countries democratic? Does taxation lead to representation? In his book Nontaxation and Representation: The Fiscal Foundations of Political Stability (Cambridge Studies in Comparative Politics) Kevin M. Morrison 95C develops a novel argument about how government revenues of all kinds affect political regimes and their leaders. Contrary to conventional wisdom, Morrison illustrates that taxation leads to instability, not representation. With this insight, he extends his award-winning work on nontax revenues to encompass foreign aid, oil revenue, and intergovernmental grants and shows that they lead to decreased taxation, increased government spending, and increased political stability.—M.M.L.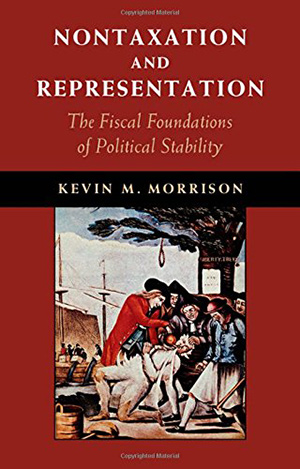 Email the Editor
Share This Story