Determination and Discovery
---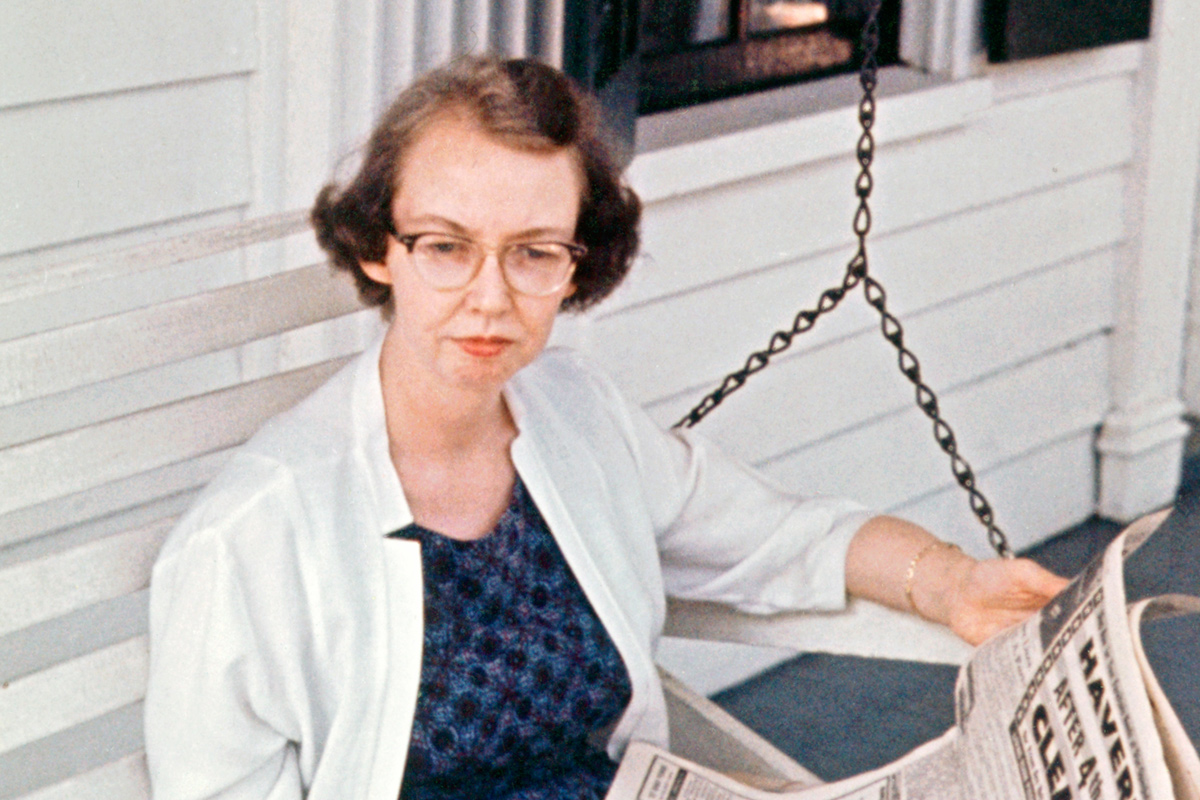 When I was a girl, one of my best friends (a "bosom friend," as she would earnestly put it) was Anne Shirley, the spirited, ginger-haired heroine of the much-loved book series beginning with Anne of Green Gables. I read and reread a lot in general, but those books in particular drew me back again and again, attaining a sense of familiarity and affection that was every bit as real to me as a relationship with a friend or family member—and possibly even more comforting, as Anne never changed.
A couple of years ago, I ran into Rosemary Magee 82PhD, a prominent figure in this issue of Emory Magazine, at an event on campus. In passing, she mentioned that she had recently returned from a pilgrimage—her word—to Prince Edward Island, the Canadian province that is the setting of L. M. Montgomery's Anne books.
I recognized a "kindred spirit" (another of Anne's favorite phrases), and we began trading anecdotes from the books—schoolgirl Anne cracking a slate over her future husband's head when he called her "Carrots" because of her red hair; populating a woodland near her home with imaginary ghosts so vivid, in her mind, that she became terrified to walk through it after dark, even though she had invented its inhabitants; and accidentally intoxicating her best friend with what she thought was innocuous raspberry cordial but was, in fact, something else entirely.
It was a quick, casual exchange, but a small testament to the power of the shared experience of literature. A much more sweeping testament is already evident in the widespread response to the new collection of Flannery O'Connor's materials that arrived at Emory's Manuscript, Archives, and Rare Book Library, of which Magee is director, this past fall.
One of Anne's most memorable qualities, in addition to her boundless enthusiasm and irrepressible imagination, is her determination; her readers know that once she gets an idea into her head, something is sure to come of it—whether or not the outcome bears resemblance to what she originally intended. As my friend and colleague Maria Lameiras recently noted, determination is a theme found throughout this issue, with outcomes profoundly positive for the Emory community and far beyond.
We can start with Flannery O'Connor herself, an icon of Southern literature who easily might have despaired at various points in her all-too-short life—when her father died of lupus in her teenage years, when she was diagnosed with the disease less than a decade later, when her first novel met with mixed reviews, when she struggled with illness and pain. Yet it seems there was never any question that she would write. "I write to discover what I know," she once said. When considered that way, it's no wonder she was driven to write every day with an almost fierce discipline; as scholars and readers continue to discover in her fiction and correspondence, she knew a great deal.
A different sort of determination marks the path of discovery narrated by Oxford faculty member Kevin Quarmby, who followed a trail of primary evidence that led to remarkable findings about Oxford's history. He vividly describes the elation he felt when, the night before he was to return some borrowed historical documents, he decided to go through them just one more time—and found the key he was looking for. One can imagine similar scenes unfolding amid boxes of O'Connor's papers.
Meng Lim 95C can remember the day he was able to say his first sentence in English. After a childhood shadowed by political violence and hardship in his native Cambodia, Lim and his family were able to make a home in the United States when Lim was nine years old. The youngest in his family, Lim quickly became the interpreter for his parents, watching them struggle to acclimate and find work. He, too, could have given up many times—such as when he tragically lost his older brother to a car accident. Instead, he attended Emory with the help of scholarships and became the first Asian American elected as superior court judge in Georgia.
As always, we hope you enjoy these stories and the others in this issue. Perhaps you will find in them the inspiration, or determination, to pursue something unexpected—to begin a new project, take up a new book, return to a search that you had given up just one more time in hopes of finding something new. Or simply dust off a dog-eared childhood book and rediscover an old friend.
Email the Editor
Share This Story