---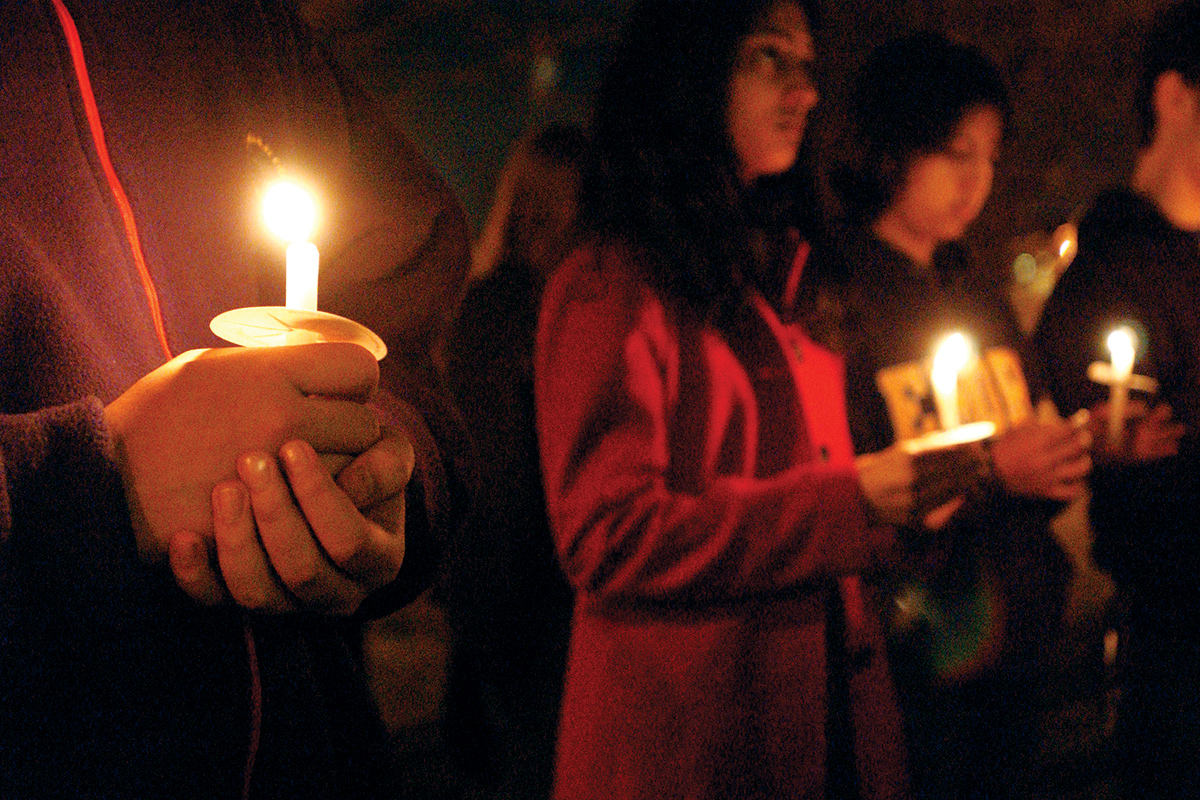 106. The Moral Imagination
Like most universities, Emory can trace its intention to espouse ethical values back to its founding, but it was really in the early 1990s under President James Laney that we began to emerge as a place that deliberately strives to weave ethics into its institutional fiber. "Education is formative, shaping life in preparation for service. The capacity to identify with others as opposed to being self-encapsulated seems to me to be the hallmark of a moral imagination," Laney said. "The moral dimension of education is central and inescapable, not for any kind of indoctrination, but to cultivate the qualities of social responsibility that I think mark the best citizenship and leadership." Started in 1990, Emory's Center for Ethics was among the first of its kind at a university. Now its new building is a physical representation of the strategic commitment to being "ethically engaged," with the subject infused into teaching across schools, curricula, and courses.
107. Kids Today
Since 1993, the Youth Theological Initiative (YTI) of Candler School of Theology has reached out to young people, engaging them in the most compelling theological questions of their generation. The YTI Summer Academy brings 36 high school students to campus for a three-week exploration of Christian beliefs.
109. Emory Cares
Thousands of alumni, students, and community volunteers have participated in Emory Cares International Service Day since it was started in 2003. Thanks to alumni leadership, projects are planned in cities across the country and around the world, ranging from community gardening to packing meals to helping the elderly.
111. Journeys of the Heart
Sharing fresh goat cheese with Bedouin hosts in an unrecognized village in Israel's Negev desert and sitting in a ceremonial sweat lodge in a Northern Cheyenne reservation in Montana are just two of hundreds of immersion experiences participants have had during a dozen years of the Journeys program. Sponsored by the Office of Religious Life, Journeys is an interreligious program that allows small groups of students, alumni, faculty, and staff to travel to troubled regions around the globe to learn more about the roots of conflict. "We encounter the world's complexities, hear stories of pain, liberation, hope, and healing, and seek wisdom outside university walls," says the Reverend Susan Henry-Crowe 76T, dean of the chapel and religious life.
112. Man of Action
When US President Jimmy Carter came home to Plains, Georgia, after losing his bid for a second term in 1980, he lost no time in taking stock of his many options and offers; after meeting with President Laney, he decided to cast his lot with Emory. Carter was named a University Distinguished Professor in 1982 and he and his wife, Rosalynn, founded The Carter Center in partnership with Emory the same year, with an office on the 10th floor of Woodruff Library. Carter's vision and determination have built the center into an internationally respected organization promoting health, peace, and democracy around the world. Its connections with Emory remain vital and evolving, particularly in the field of public health, where The Carter Center has made some of its most significant inroads.
113. Eradication, Anyone?
The Carter Center has been battling the ancient, parasitic Guinea worm disease since 1986, when there were a reported 3.5 million cases in 20 African and Asian countries. Last year, there were fewer than 1,800 cases in four countries.
120. Outside the Bubble
From reading to kids at Our House daycare to walking the dogs at PAWS no-kill shelter, Volunteer Emory (the brainchild of Debbie Genzer 82C and Wendy Rosenberg Nadel 82C) has been matching willing students with community causes that need their help since 1980. More than a fourth of Emory students take part in Volunteer Emory.
123. Connecting Communities
The Office of University-Community Partnerships is a bridge between Emory's resources and the outside world, working with dozens of groups and programs to integrate volunteer service, teaching, and research with the Atlanta community. In 2009, Emory received the Presidential Award for General Community Service, the highest federal recognition a college or university can achieve for its commitment to volunteering, service learning, and civic engagement.
124–125. Tough Jobs
Our grads are consistently well represented among Peace Corps and Teach for America volunteers. This year, Emory was 15th among medium-sized colleges and universities in number of volunteers for the Peace Corps, with more than 400 alumni having served since its inception 50 years ago. Now the Rollins School of Public Health offers a Masters International program that provides training for future Peace Corps volunteers. Emory is also the 10th best source for Teach for America, with more than 280 alumni serving underfunded schools in the program's 20-year tenure.
130. Debate to Celebrate
One of the nation's most competitive debate teams, the Barkley Forum marks its 60th anniversary this year, with a total of 32 national intercollegiate debate titles. Last year, Stephen Weil 11C and Ovais Inamullah 11C became the first team to win the prestigious Rex Copeland Award two years in a row, and in 2007, Aimi Hamraie 07C and Julie Hoehn 08C were the first female team to win the award. "The Barkley Forum was the most important part of my undergraduate career," Hamraie said. Led by Melissa Maxcy-Wade 72C 76G 96T 00T, the Barkley Forum also helped found the Urban Debate League in 1985, promoting debate as a tool for empowering urban youth living in the poorest of Atlanta's communities.
131. Promoting Global Health
When teams face off for the annual Emory Global Health Case Competition to decide how best to serve 800,000 refugees with severely limited resources, more is at stake than a first-place finish: they must determine real-world, applicable solutions to complex public health problems—all part of the Global Health Institute's efforts to prepare students to think internationally, not parochially.
Click here to continue reading.
Our next category of note: Getting Greener.
Email the Editor
Share This Story