Letter From The President
The Greatest Emory Tradition
---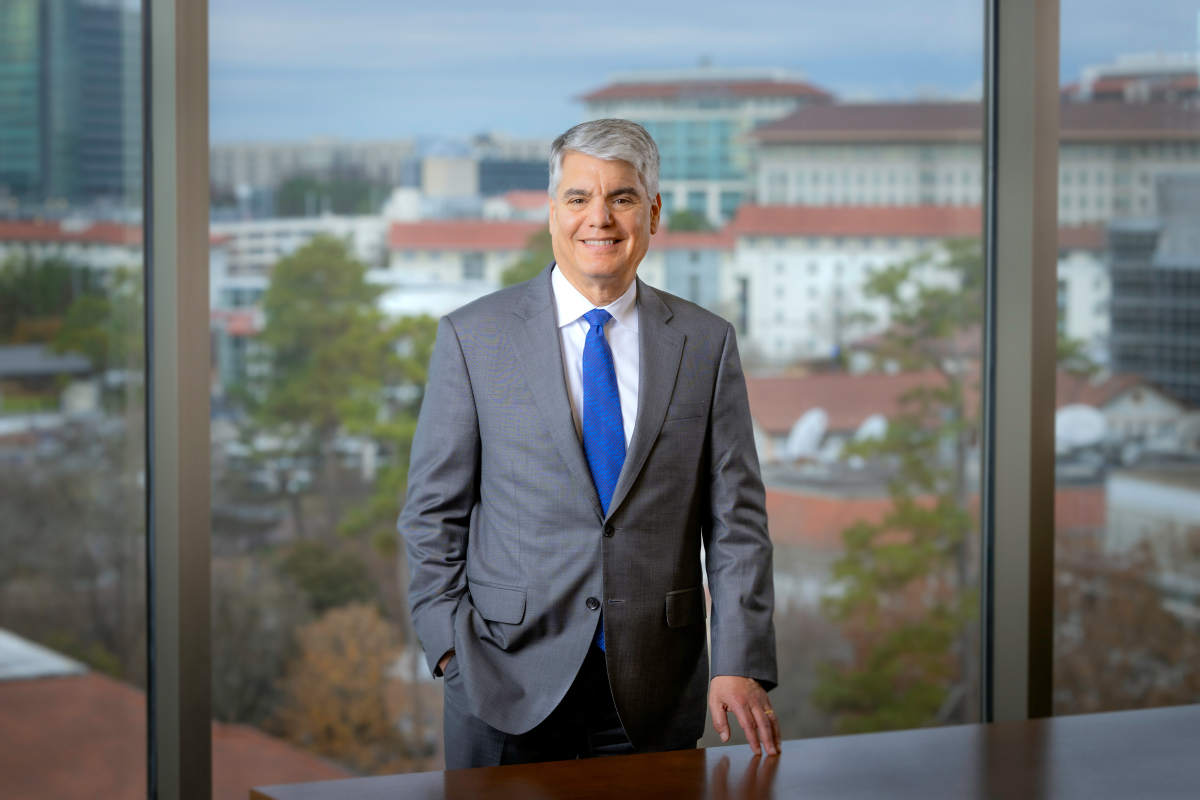 Dear Emory alumni and friends of the university,
At the end of a long, hot summer, I am enjoying the return of Emory students who have reinvigorated our campuses with their energy and excitement about the new year, enthusiasm for learning, and bold aspirations.  
The beginning of the academic year is a time for many of Emory's greatest traditions: the spirit and pulse of Move-In Day, the incredible unity that infuses Songfest, and the pageantry of Convocation. These events undoubtedly ring familiar for Emory alumni—years after graduation, they still have the power to transport and evoke cherished memories. 
Traditions and rituals matter. They provide continuity and connection. They encourage belonging and meaning, reminding us that we are all part of something bigger than ourselves—essential preparation for the call to service firmly embedded in Emory's mission. 
With that in mind, we introduced a new tradition at Emory this year. As part of orientation, faculty, staff, and students lined up to cheer and greet the newest members of the Emory family, as first-year students processed from Glenn Memorial Auditorium through the Haygood-Hopkins Gate to the historic Quad, where I offered a hearty welcome and concluded with the traditional Coke Toast. 
In that moment, I could feel the Emory spirit in full force as our community stood together to support our next generation of learners and doers. And it made me proud to be a part of our incredible university as I start my third year here. 
This fall term at Emory ushers in outstanding new leadership, including Gareth James, dean of Goizueta Business School, and Daniele Fallin, dean of the Rollins School of Public Health. Both are brilliant researchers and educators who offer a wealth of experience, and I am confident they will elevate their respective schools to even higher levels.  
We also welcome Valeda Dent, who will unite Emory libraries and the Michael C. Carlos Museum as Emory's inaugural vice provost of libraries and museum. And Henry Kim will partner closely with her as associate vice provost and the new director of the Carlos Museum. 
In other transitions, Carla Freeman is now interim dean of Emory College of Arts and Sciences. Freeman, executive associate dean of ECAS and Goodrich C. White Professor of Women's, Gender, and Sexuality Studies, assumes this position after 27 years at Emory. And stepping into the role of interim dean at Oxford College is Kenneth Carter, the Charles Howard Candler Professor of Psychology at Oxford. An Oxford College graduate himself—and Oxford faculty member for 26 years—Carter has had a hands-on role in shaping the unique liberal arts experience that defines Emory's original campus.  
Both interim deans are dynamic leaders who will serve our students and faculty well during the searches for permanent leadership during the next academic year.  
The coming months promise more changes as new facilities, where we will carry out our missions in research and teaching, are brought to life. Construction is nearing completion on Winship at Emory Midtown, a 17-story tower dedicated to patient-centric cancer care and cutting-edge research. Later this year, we will open the Health Sciences Research Building II and the R. Randall Rollins Building at the Rollins School of Public Health, expanding space for learning, collaboration, and research. Development is also beginning on the initial phase of a much-needed campus resource: the first graduate student housing complex at Emory. 
Yes, the ongoing impacts of COVID—and now Monkeypox—remain with us as we work to protect the health of the community. But Emory has proven we have the expertise, resilience, and determination to prepare, adapt, and thrive.  
What will the academic year bring? Not knowing everything that lies ahead—the unexpected breakthroughs and astonishing achievements, as well as the unforeseen hurdles—is always part of our ritual of renewal that accompanies each new year. 
But I can say with certainty that it will feature what Emory has always done best: Empowering the life-changing education, growth, and discoveries required to meet the world's greatest challenges with excellence and energy, ambition and heart. 
And that is Emory's greatest tradition of all.
Email the Editor