Falcons Fitness
Emory docs keep players up and running
---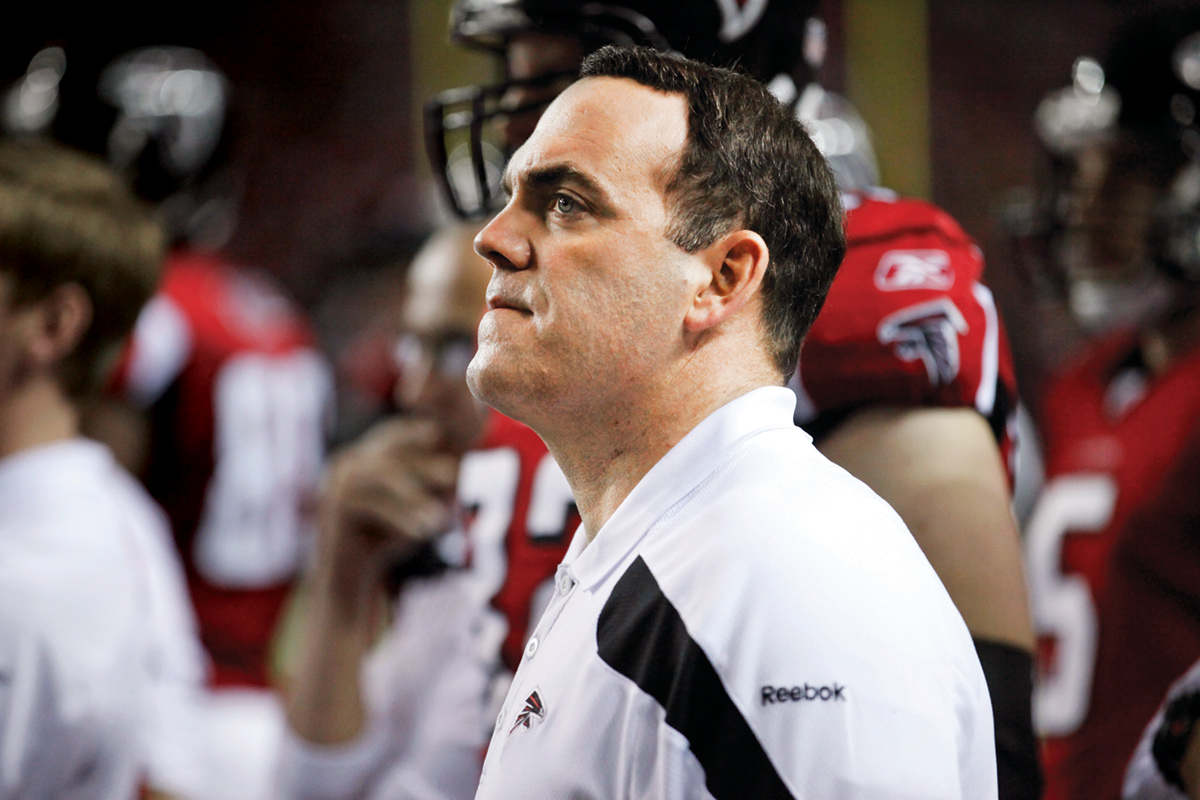 Emory may not have its own football team, but Eagles fans have plenty of reasons to root for the Atlanta Falcons. They're the hometown NFL team; their mascot is a bird, like Emory's; and this season, the team physician is an Emory doctor.
Spero Karas, orthopedic surgeon at the Emory Sports Medicine Center and associate professor of orthopedics in the School of Medicine, was named head team physician for the Falcons in September. He serves as team orthopedic surgeon and oversees the medical care of the athletes and coaches. Jeffrey Webb, assistant professor of orthopedics, is consulting physician for the team.
Karas travels every weekend with the team in season and attends all the games. "It does require me to separate the football fan in me from the physician, taking a more analytic approach to the game," Karas says. "You can't scream at a bad call or jump around after a touchdown—one has to maintain a professional standard. But you're constantly pulling for the guys, hoping they stay healthy, and working hard to get them better when they're not."
For Karas, one of the season's highlights was getting Falcons center Todd McClure back on the field quickly after surgery. "That was pretty special," he says.
Email the Editor
Share This Story