Poetic License
Former US Poet Laureate Billy Collins reads at Emory
---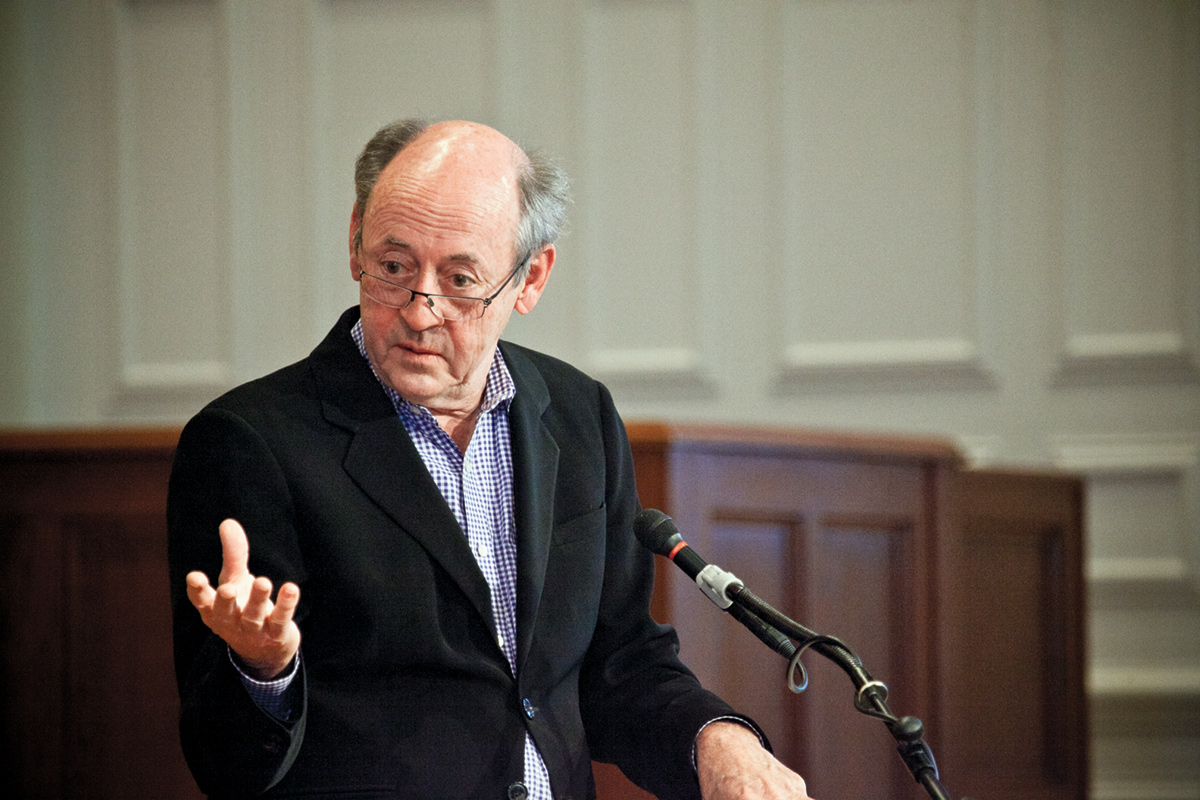 Known for his genius at combining poignant insight with humor and simplicity, former US Poet Laureate Billy Collins enthralled a full house when he visited Emory earlier this year. "His poems have an incisive, powerful, and even troubling humor that also can be tender and wondrous," says Kevin Young, curator of literary collections at MARBL, which hosted the event with other sponsors.  
The following poem was among those Collins read. 
A Dog on his Master 
As young as I look,
I am growing older faster than he,
seven to one
is the ratio they tend to say.

Whatever the number,
I will pass him one day
and take the lead
the way I do on our walks in the woods.

And if this ever manages
to cross his mind,
it would be the sweetest
shadow I have ever cast on snow or grass.
Email the Editor
Share This Story