LETTER FROM THE PRESIDENT
Excited About Our Progress
---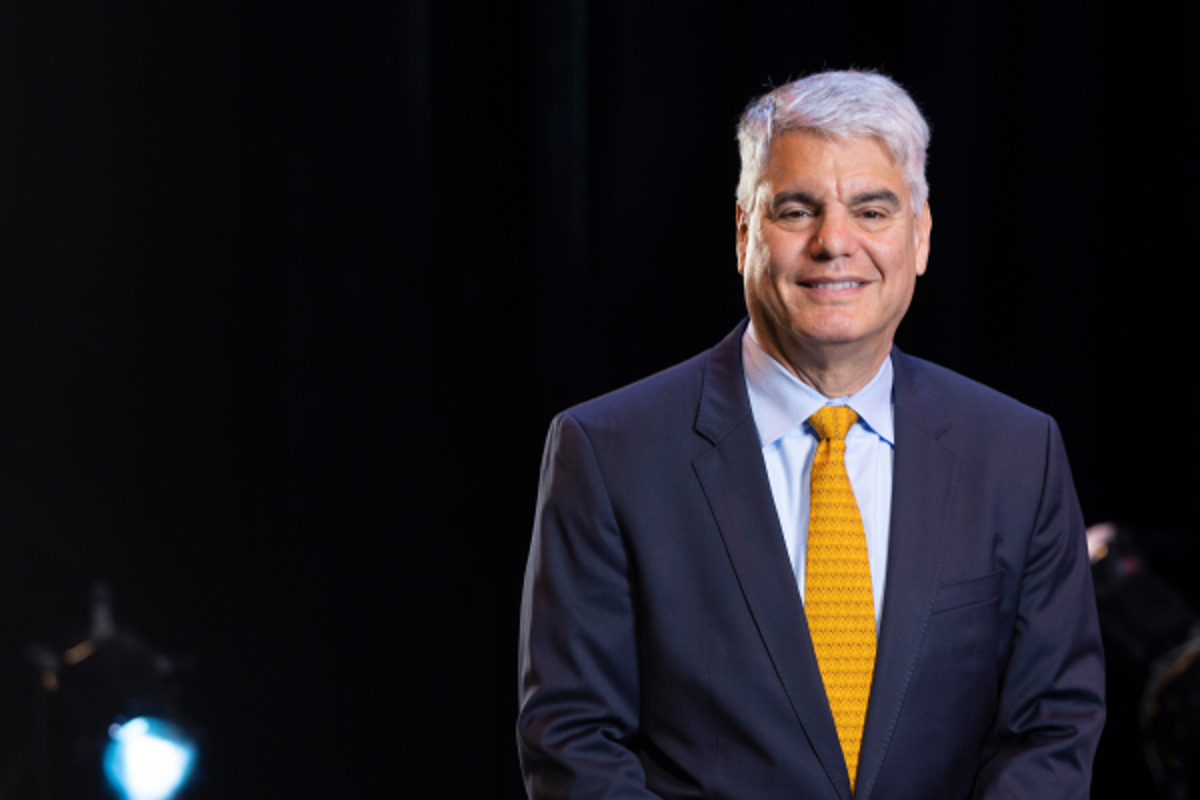 Dear Emory alumni and friends of the university,
How do you define progress? In the three years I've been at Emory (hard to believe it's gone by so fast!), progress takes many forms — from the gradual changes in our students as they grow and learn, year after year, to life-changing discoveries and the launch of new, cutting-edge programs and facilities. 
Let's start with our students. Progress is seeing them find their pathways, flourish in their studies and then achieve the milestone of graduation. On May 8, on our historic Quad, I joined more than 5,300 graduates, along with their friends and families, to celebrate the Class of 2023 at Emory's Commencement ceremony. Despite a few raindrops at the beginning, our new graduates brightened the morning with their joy and enthusiasm.   
And what an incredible class — brilliant, ambitious, caring students eager to answer the challenge of this year's Commencement speaker, social justice advocate Anthony Ray Hinton, who urged them to serve others and "be great human beings." I know they're bringing his words to life. 
I'm thinking of students like Marion Luther Brittain Award-winning undergraduate Sandra Bourdon. She's a first-generation college student who created a preorientation program for her peers focused on exploring spirituality, served as president of Emory's Voices of Inner Strength Gospel Choir, mentored high school students and researched clean-water initiatives.  
Then there's Audric Donald, a graduate of the Nell Hodgson Woodruff School of Nursing, who has worked to improve awareness of Alzheimer's and dementia in African American communities while also inspiring more African American men to become nurses. His next plans are to work as a public health nurse while attending graduate school. 
Or consider Nicole Felix-Tovar, this year's student Commencement speaker, who blended studies in human health, anthropology and human biology, and volunteered as an EMT with Emory Emergency Medical Services, while pursuing her goal to become a physician after she completes a master's degree in bioethics. 
Just a week before Commencement, a huge crowd of supporters and Atlanta partners gathered at the Emory University Hospital Midtown to cut the ribbon opening the state-of-the-art Winship Cancer Institute at Emory Midtown. Made possible with support from the Robert W. Woodruff Foundation, this magnificent new 17-story facility brings inpatient and outpatient cancer services, precision diagnostics and oncology research into one location, serving cancer patients in Atlanta and across Georgia.  
The Winship Cancer Institute is Georgia's only National Cancer Institute (NCI)–designated Comprehensive Cancer Center — among the top tier of cancer centers in the United States. And that NCI designation is associated with survival rates up to 25% greater than non-NCI centers. 
From creating new targeted therapy to treat children with high-risk Hodgkin lymphoma to leading a practice-changing national study that found postmenopausal women with certain types of breast cancer can forgo chemotherapy, and so much more, Winship scientists are propelling a paradigm shift in cancer care. 
For patients, their families and caregivers, our new cancer center in Midtown is a beacon of hope. And for the Emory physicians, clinicians, nurses and researchers who've devoted their careers to preventing, treating and ending this devastating disease, it offers a powerful place to ease the burden of cancer. 
That's progress at Emory.
Gregory L. Fenves 
President
Emory University
Email the Editor