Learning About Tyler Perry's Legacy
---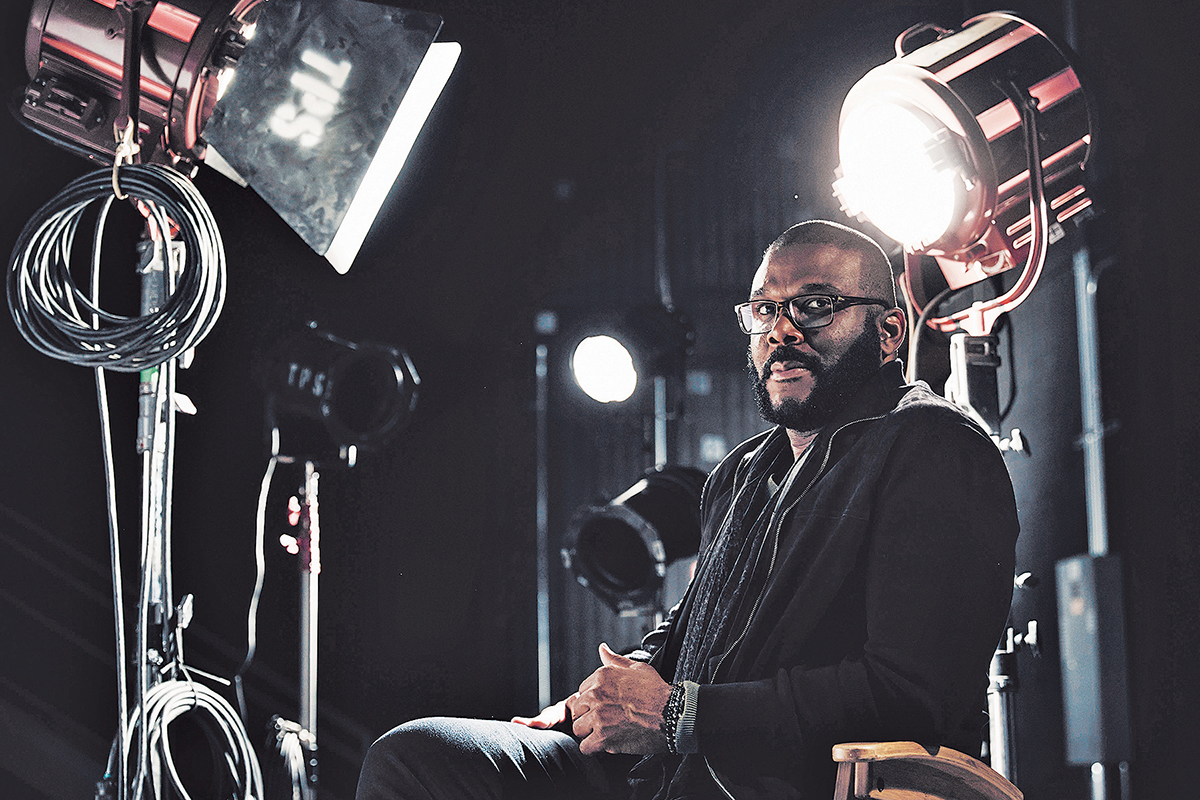 While most people are laughing at the antics of Tyler Perry's characters on the big screen, Tameka Cage Conley is look-ing for the message that characters like his tough, wise Madea embody.
That's why the assistant professor of English has been teaching a first-of-its-kind class at Emory's Oxford College about Perry's legacy to fourteen lucky first-year students this fall semester.
"Perry's work has not been given the artistic merit it deserves. As an artist, humanitarian, philanthropist, visionary, and entrepreneur, he has transformed the landscape of individual and collective possibilities," Conley says about the entertainment mogul, whose Tyler Perry Studios resides less than an hour away from the Oxford campus.
"In the wake of the rise of the Black Lives Matter movement and protests following the killing of George Floyd, there is a widely held notion that we currently exist in a moment of 'Black renaissance,' " she says. "I believe this class is timely during this movement and is time-less as the ancestral well from which Perry draws his inspiration."
In the class, titled In the Language of Folk and Kin: The Legacy of Folklore, the Griot, and Community in the Artistic Praxis of Tyler Perry, students are tracing Perry's path of storytelling and community as rooted in African American folklore and literature in his films, shows, and plays. "The class is a fascinating intro-spection on Tyler Perry's influence on formulating and representing Black culture," says first-year student Zuri Greene 24Ox 26C.
Perry is a good friend to Emory: He gave the keynote address at the 177th Commencement this past spring, and he frequently engages with Emory students and faculty.
Email the Editor