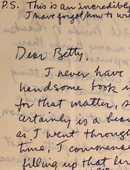 From the first fan letter by a modest file clerk in Atlanta to one of Georgia's most prolific writers, a literary friendship flourished, now illuminated in letters exchanged between Flannery O'Connor and Betty Hester.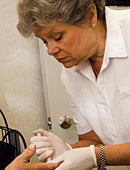 Founded by an Emory alumnus and a professor emeritus, a free clinic in north Georgia has given rural residents a new hold on health.
Bonus Slideshow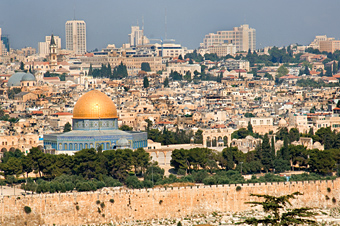 See more photos from Emory's trip to the Middle East. View the slideshow
Letters
'I am at home this morning and without my trusty typewriter, but I am so excited over the summer issue that I want to congratulate you from front to back. You visited the Melendis in Florida; I remember Shannon's death so well, and you created a touching story.'
Quote/Unquote: The Dalai Lama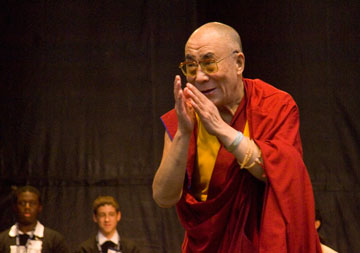 "The modern education system pays full attention to brain development, but it is not adequate in educating warm-heartedness. How to [teach] warm-heartedness from kindergarten to the university level is very important. In that, this professor has always been a liberal."
—His Holiness the Fourteenth Dalai Lama, speaking at Centennial Park during his visit to Emory October 19-22, when he was installed as a Presidential Distinguished Professor. Look for further coverage in the next issue of Emory Magazine.