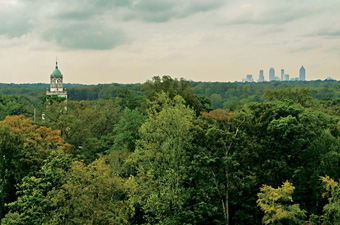 After years of planning, Emory publicly launched the $1.6 billion Campaign Emory, designed to fuel the University's goal of creating positive transformation in the world.

Giving All Scholars the Chance to Succeed
Curbing the Leading Killer of Children
Helping Children Grow into Healthy Adults
A Message from Crystal Edmonson 95C
More features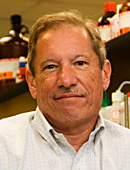 Emory's Dennis Liotta strives to give African scientists not just the funding and medicines they need to fight disease, but the tools to make their own.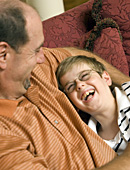 Related donors offer the best chance for children who need kidney transplants to live normal, active lives. Three families, and a team of alumni transplant surgeons, share their stories.
Bonus Slideshow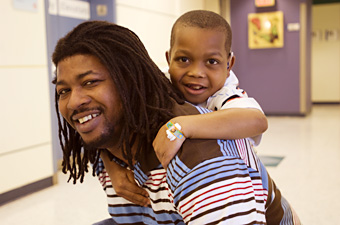 Meet three families whose children have much better chances of healthy, active lives after receiving kidney donations from relatives. View the slideshow
Prelude
Mike Turner and I were born in the same Tennessee town, nine days apart. We were friends as children, attending each other's birthday parties and once, briefly, pledging our eternal love before becoming distracted by a dog on the playground. Even as a kid, Mike was always drawing.
Letters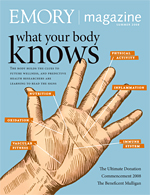 "Your article handled what could be a cold and morbid topic with such warmth and care." —Betty Rackley, Fort Valley, Georgia
Homecoming 2008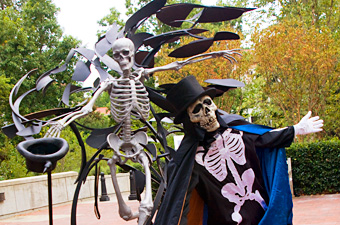 The familiar phrase "Dooley goes on forever" took on new meaning during Homecoming Weekend when the statue of Emory's Lord of Misrule, created by sculptor Matthew Palmer, was unveiled. Photo by Ann Borden. More